Day 1: Embarking on the trip of a lifetime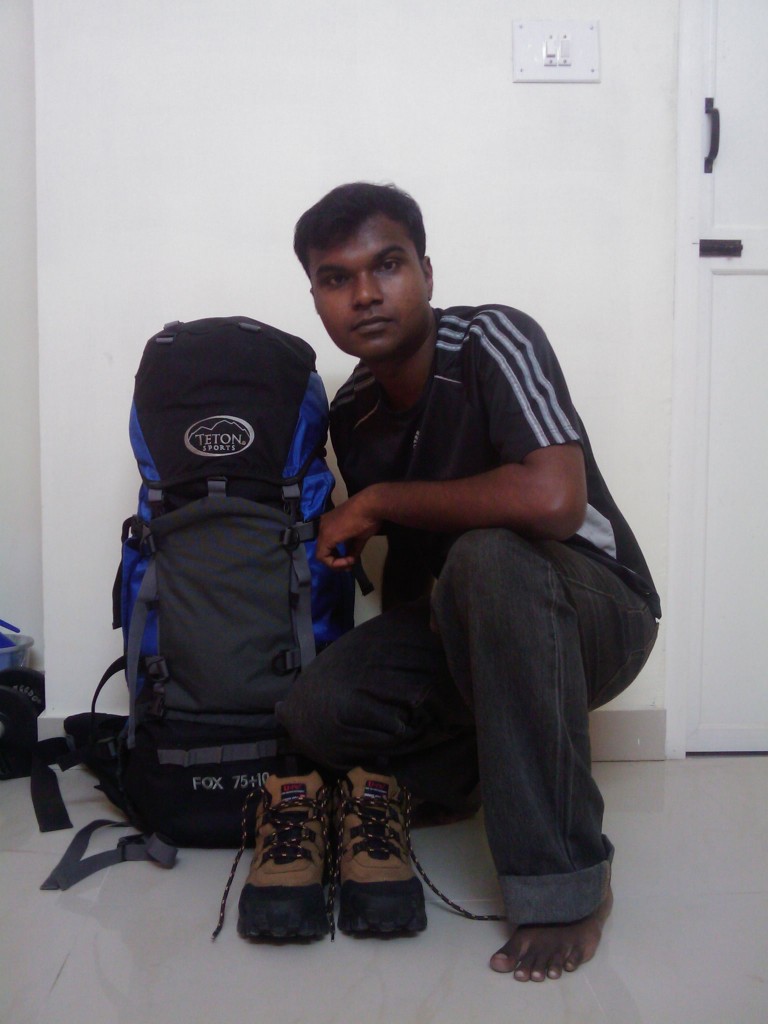 What's so special about this photo? Why do I need to post this to all my friends on my routine visit to Kerala? Or is there anything special in going to Kerala this time around? Well, I am NOT going to Kerala.
Surprised? All my friends, except for Anish and Mecks, clearly believed my outright denial of having any trip plans before joining TAPMI. Kudos to you two guys, had caught me, almost.
Anyways, I had always planned for a big trip since I have joined here. All the things that I had purchased had a clear intention in that direction. Camera, backpack, ipod, mobile with gps, etc. Now the dots seem to be connecting eh? I had a clear plan to visit Kashmir last september. But due to the situation there, I had to cancel it at the last minute. I was waiting for an oppurtunity. The MBA admissions had robbed me of most of my trip chances. But now that the process is almost complete, I wouldn't get a better chance than this particular time. Also, because of the failed attempts earlier, I decided to keep the entire plan under cover and to reveal only when I start the trip. Till now only my sister and brother in law, know the entire plan. Papa knows that I am going somewhere but thats all I have told him. So papa, please find the entire trip itenerary hidden safely under the table cover of the laptop table.
I will be mailing you all throughout my trip with all those beautiful photos I promised. You may also check my blog,
onestepcloser2freedom.wordpress.com. I will be updating it with my daily entries on the go. Anyways, will mail you all the same. To know more about the preparations for the trip, wait for my next mail. As for the probable question, where am heading to?, well, keep guessing. 🙂
berT
25.05.2009
Location: out of Bangalore
Are you from India?
I have created an algorithm that can predict the airfare movements in India. It also predicts and alerts you of any approaching airfare offer. Do check it out! http://unfare.in
---
Next: Planning the big trip » »
---
If you have enjoyed reading this post, consider liking our Facebook page!!
---