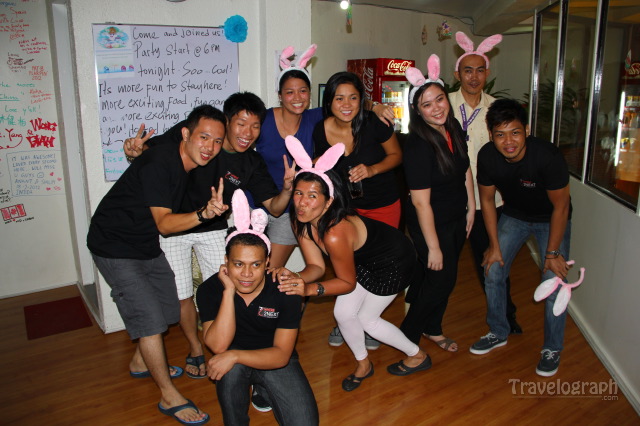 It is quite often that I have been asked by my friends on how I find and book my accommodation when I travel abroad. In this age of the internet, it really isn't difficult to find a place that suits your budget and comfort. Among the various places that I have stayed in across different countries, the most memorable ones have always been staying in hostels! Believe me on this! I am not making this up! It's true!
There are people who have asked me as to why I prefer to stay in a backpacker's hostel than in a regular hotel. The first obvious reason, without any doubt, is the budget! Think of it, when you are traveling in places like Europe where the hotel rates are so high, it definitely makes sense to stay in a hostel for maybe a tenth of that price! For me, the important thing is to travel and the two things I wouldn't want to spend too much on, during my vacation are 1. Airline tickets (if there's a budget carrier, I will take that!) and 2. Accommodation. One also needs to remember that staying in a hostel will help your budget not only by lowering the cost of accommodation but also by helping you avail cheaper tour packages and other deals which would cost more if you avail the same from a hotel.
But apart from the cost advantages, the hostels provide a variety of other positives too! It helps you to meet other travelers from different parts of the world, share the travel experiences and ideas which you would hardly be able to do while staying in a regular hotel. I have had the chance to interact with travelers from different countries and learn about their viewpoints on culture, world politics, religion, to anything under the sun!
Another important reason for you to stay in a hostel is the celebrations that you have in there! I remember when I was staying in this hostel in Manila, Philippines during the Easter week, we had this amazing Easter celebrations that we had in the hostel which included games, competitions and prizes. I am sure that every one of those participants would remember it for a lifetime! And apart from such festival celebrations, some hostels celebrate birthdays too! So the next time you plan a vacation abroad, try to book one in a hostel. I am sure you would enjoy your vacation better!
berT

Are you from India?
I have created an algorithm that can predict the airfare movements in India. It also predicts and alerts you of any approaching airfare offer. Do check it out! http://unfare.in