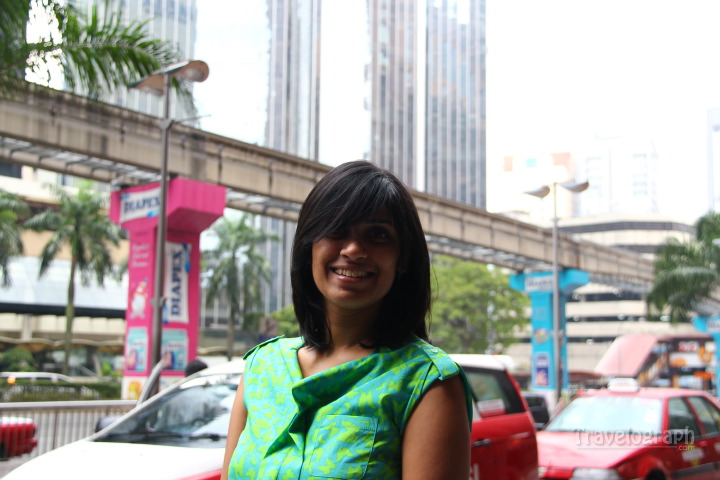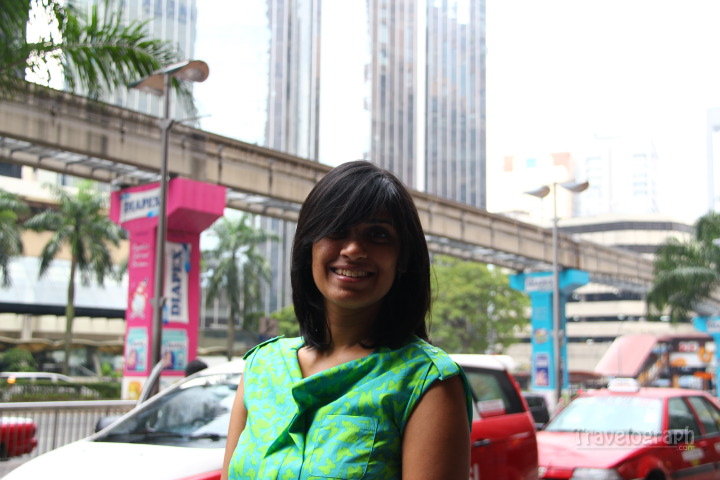 Sarah and I got married on the 13th of July 2013! I had plenty of time to prepare for the wedding and being the person I am, planning for a honeymoon right after the marriage was given! If you want to read how we decided on the honeymoon destination, read my previous blog, Choosing Bali as a honeymoon destination.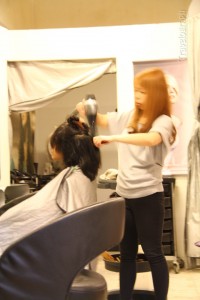 We flew to Kuala Lumpur, Malaysia from Kochi, India where we had 12hrs of layover. Since there wasn't much to do at the airport, we decided to take a quick tour of the city! As usual, I took the bus to Puduraya from the airport and after a little more than an hour, we reached Puduraya and checked into the usual backpacker's hostel (I have been to this place several times and now the guy at the reception knows me well :P). We kept our luggage at the room, got fresh and headed out into the city. Sarah wanted to get a new hair-do and so we headed to Berjaya Times Square where we found a really nice saloon. It took quite a while but we both liked the "new look". We had a quick lunch at a local restaurant and once we were done, I looked at my watch. It was already 3pm! We were getting late. We rushed back to our hostel, grabbed our luggage and headed out to the bus stop to get to the airport. We got into the bus at 4pm and I knew that catching our flight(5:55pm) was really a "touch-n-go"! To make matters worse, we lost much time in the evening traffic.
Knowing that I was late, I started the reverse calculation. Our flight was scheduled to leave at 5:55pm, which means I should check-in by 5:10pm(usual 45min rule). But this being an international flight, I should check-in even before 45min. Knowing that I am not going to make it based on the rules, I stopped calculating. The bus pulled into the airport terminal at 5:20pm. It was then I told Sarah that we were late and we need to run to the check-in counter. I also told her that don't be surprised if the ground staff informs that they can't check us in for being late and that in such a situation, we will buy a ticket in the next available flight to Bali.
We reached the counter and being so late, there wasn't any queue at the check-in counter. Thankfully, the lady at the counter allowed us to check-in and we were through! Quite a bit of adventure at the start of our honeymoon, I thought. But, all's well that ends well, isn't it? We landed in Bali around 8:45pm and we met our hotel representative at the arrival hall and checked into our room.
berT & Sarah
18.07.2013
Location: Bali, Indonesia

Are you from India?
I have created an algorithm that can predict the airfare movements in India. It also predicts and alerts you of any approaching airfare offer. Do check it out! http://unfare.in