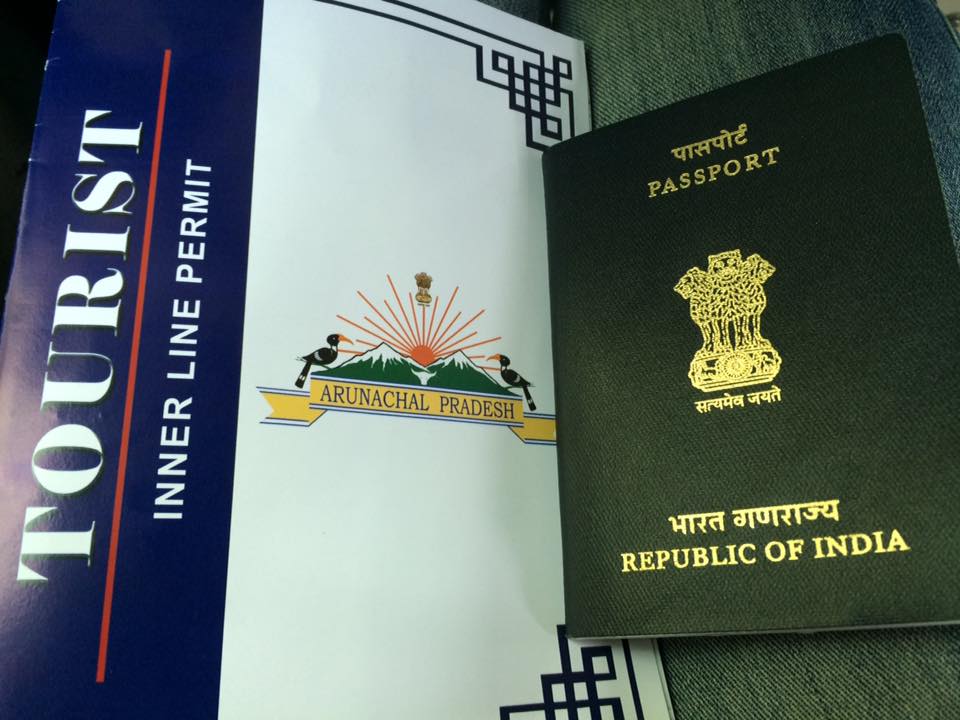 It was sometime last month that I realized that I may in fact have quite a lot of leave balance by the end of the year. Well, that made me plan for a trip. And since Sarah didn't have that luxury, I decided to go solo. So that's how this trip came into existence. I looked for various options to travel and the North-East India was something that was always on my radar. After doing quite a bit of research, I decided to narrow it down to a trip to the Arunachal Pradesh.
I took the early morning direct flight to Guwahati from Chennai. It was around 8am when I collected by luggage from the belt. Since I required to get an Inner Line Permit (ILP) for my travel to Arunachal, I decided to get that from the airport counter itself. Now, there are many ways to get this ILP. In Guwahati, you can get it from the Arunachal DC office (this will be cheaper at Rs. 100/- but may take time to process) or get one from the airport counter for Arunachal tourism (it costs Rs 450/- but will be processed within 10 min). Since I did not want to waste my time waiting for my ILP, I decided to get one from the airport itself. However, since the Arunachal tourism counter opens only by 9am, I had to wait inside the terminal for the same.
After producing my Govt. ID in original and couple of passport photos, I was issued an Arunachal ILP at the Guwahati airport counter. While there are airport buses that ply to the city area (Paltan Bazaar), since they weren't so frequent, I decided to take the Uber. In less than an hour, I reached the ASTC bus stand at Paltan Bazaar. After having a quick breakfast, I went to get the bus ticket to Tezpur. There was one A/C bus service between Guwahati and Tezpur (11:30am) and thankfully, that was in fact the very next service. So I bought the ticket and got into the bus.
The bus was very comfortable and I settled to my seat listening to music on my phone. The bus goes through beautiful countryside and after around 4hrs of travel, we crossed the mighty Brahmaputra to reach Tezpur town. I got down at the Tezpur ASTC stand and booked my shared sumo taxi (Rs. 350/-) to Bomdila for my journey tomorrow. Since my sister-in-law, Rebecca is a doctor at the Mission hospital in Tezpur, I got a guest room booked there for my stay tonight.
Note: ILPs can also be obtained from Tezpur. Based on the information that I got during the trip, if you are traveling in a group and have hired a private taxi, the best option would be to get the ILP from the agents at the Arunachal border in Bhalukpong. Through the agents, you will receive the ILP in an hour. But this will not be an option if you are traveling in a shared taxi.
berT
15.11.2016
Location: Tezpur, India

Are you from India?
I have created an algorithm that can predict the airfare movements in India. It also predicts and alerts you of any approaching airfare offer. Do check it out! http://unfare.in