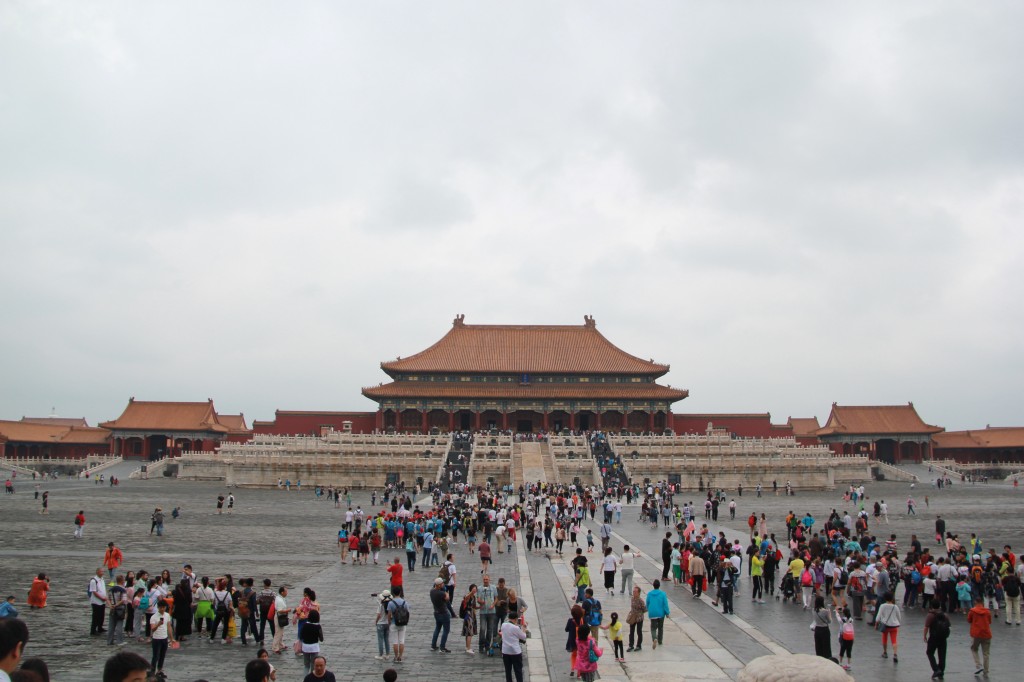 We woke up to a cloudy morning here in Bejing. Thankfully, the weather had cleared up. It was no longer raining even though it was still cloudy. Given this let up in the weather, we decided to visit the Tiananmen square and the Imperial Palace. Both these places are right next to each other. Also, if you look at the subway map, you can see that these places are almost at the central of Bejing. There is even a subway line that encircles it though not so closely.
We exited through the North gate. We were very tired of walking and wanted to get back to the nearest subway. There were local buses that would take us to subway lines, but given that the boards are all in Chinese, we didn't want to take those. There were a few sightseeing buses that were lined up. Since we could read the destinations for these buses in English, we got in. Like in any other sightseeing bus, the windows were quite big and the attendant started describing the sights outside. However, since he was talking only in Chinese, we didn't have a clue of what he was saying!
We passed first around the side of the Imperial Palace and then through the Wangfujing street, which, as the locals describe it, Bejing's 5th Avenue (New York fame). It has some of the biggest brand showrooms including major fashion luxury brands and even an Apple store. As the bus moved closer to Qianmen, we saw a subway station and immediately we got down the bus. We got into the subway to get back to our hotel.
berT & Sarah
23.06.2017
Location: Beijing, China