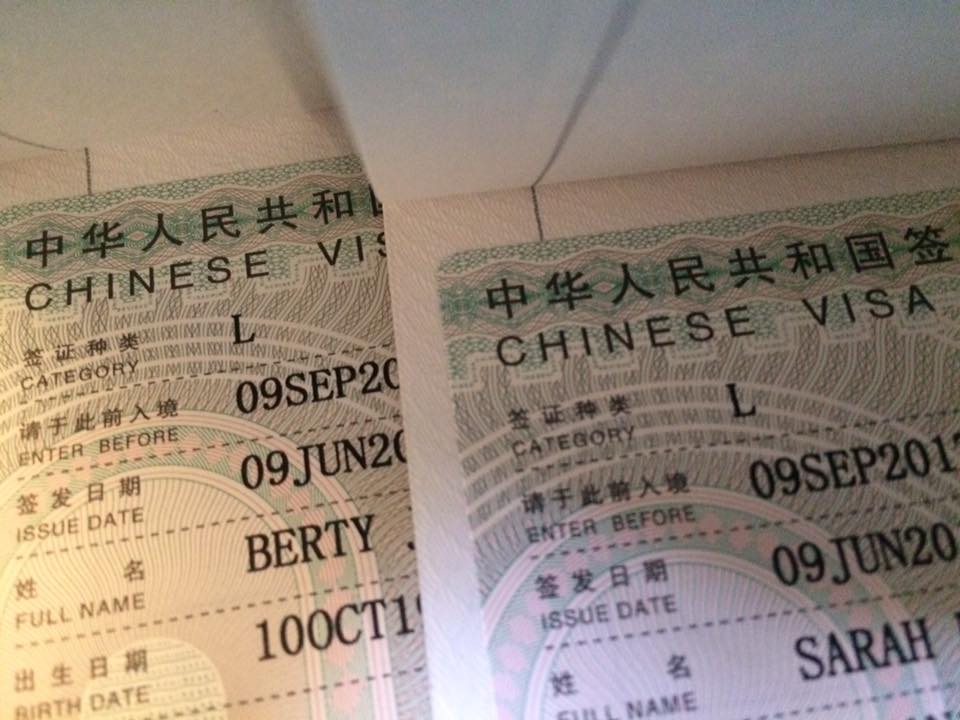 Waking up early in the morning, I knew the longest day in the northern hemisphere was indeed going to be one for me. Today, we are to fly to Beijing, China, transiting through the AirAsia hub of Kuala Lumpur Malaysia.
First, let me provide a bit of background of the planning for this trip. As usual, I keep track of airfares on various routes for deals. It had been quite a while since I have done any major trips and I was getting impatient. However with no good airfare deals around, I couldn't plan one either. That is when I stumbled upon this great airfare deal from AirAsia on flights from Kuala Lumpur, Malaysia to Beijing, China. I managed to get an unbelievable airfare deal from Kuala Lumpur to Beijing for just 99 MYR (25$) per person. A bit of search back and forth around the different date combinations and I finally managed to get both the onward and return flights for this low fare!
Once I booked this offer, I then started my plan around this flight. Flights to Kuala Lumpur were not too expensive in AirAsia. I also researched quite a bit on the places I can visit in Beijing. And hence the China trip was on.
China Visa:
Indians require a prior tourist visa for China. I went through an agent for this. A bit expensive to be honest. (7400 Rs per person). One notable mandatory requirement is the minimum balance of INR 1,50,000/- per person.
Malaysia transit visa (TWOV):
Once you have your China tourist visa, and all your onward tickets to China and back, you will be eligible to get a Transit Pass from the Kuala Lumpur airport itself. Just look for the Transit Pass board in the immigration counters at the airport. Since I saw various contradicting and confusing posts around this, I did take a Malaysian e-visa just to be on the safe side. But I enquired about the Transit Pass during my airline check in process and they were fine without the e-visa.
Once I reached the Kuala Lumpur, I was planning to do one more thing. This is again something I read in different forums. Even though Malaysia provides visa free transit for Indians who are en route 7 specific countries, you can still manage to avoid going through the Malaysian migration even with out a fly-thru ticket(2 separate PNR) provided:
1. You do not have any check-in luggage
2. You have web checked in your onward flight and have printed the boarding pass
Since I met these conditions, once I landed at the Kuala Lumpur airport, I just proceeded directly to the international transfer hall. There are ample signs at the airport for directions, so this should be easy. Once you pass through the transit hall, just check your boarding gate for the next flight and proceed directly to the gate. That's it. You just saved so much time and visa fees to make this transit!
We boarded our next flight to Beijing, yes, the 25$ flight! After a good 6hrs, we landed at the Beijing Capital airport in China an hour past midnight. Given this late hour, our only option to get to our hotel was to take the taxi. If you are not arriving at such off hours, you can easily take the metro train from the airport to the city and then connect to another line that will take you near your hotel.
Beijing airport taxi scam:
Again, during my research, I came across multiple posts regarding the notorious Beijing airport taxi scams. Since I was aware of the issues, I was able to avoid the scam, but trust me, it won't be that easy. Right after you cross the immigration and luggage pick ups, you will find official looking men inside the airport asking if you require taxi. Avoid them! Look for signs inside the terminal that will lead to official taxi stand (it's also shown in English). You will find many such people inside the airport. Continue ignoring them. Once you get out of the airport, you will find the taxi stand just outside the arrival hall (I landed in Terminal 2). I went and stood in the queue. There will be an attendant at the beginning of the queue to allocate you to various taxis. Even when you come close to the end of the queue, there might be others who will ask you to proceed to another taxi. Don't fall for it! While in the queue, look carefully where the official taxis are waiting. You should be getting into one of those only. Finally, don't forget to print your hotel name and address in Chinese. We gave our hotel address print out to the taxi driver and were then on our way to our hotel.
The road from the airport to the city was an expressway and it took us just 30min to reach the city. We checked into our hotel and called an end to the longest day of the year.
berT & Sarah
21.06.2017
Location: Beijing, China

Are you from India?
I have created an algorithm that can predict the airfare movements in India. It also predicts and alerts you of any approaching airfare offer. Do check it out! http://unfare.in