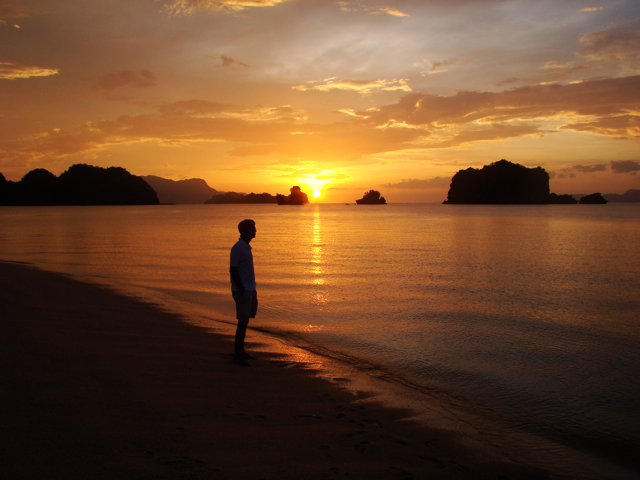 When did I go:
March 2011
Where did I stay:
Zackry Guest House Lot.735 Jalan Teluk Baru, Pantai Tengah, Langkawi Langkawi p. +(60)-124991801
f. +(60)-4-9557595
email: 
zackryghouse@gmail.com
Travelograph views:
About Langkawi:
Langkawi is a small island situated to the North-West of Kuala Lumpur. You can reach here by bus, ferry or by flight from Kuala Lumpur. The kind of tourist help you get in this island is awesome. Once you land at the airport, you will be provided with map and other tourist information free of cost at the tourism department kiosk right at the airport.
Economy of the trip:
Langkawi will be a tad expensive compared to Indian standard, but its still reasonable. There are plenty of roadside eateries which you can try out. One significant issue is that there is no public transport system on this island and hence you will have to take a taxi or rent out a car or bike.
Things you shouldn't miss in Langkawi:
The cable car ride, the sky bridge, eagle point, etc. Langkawi has very good tourist attractions. You can also rent out a car or bike and explore the entire island on your own. After all, its a small island! But one thing you should never miss in Langkawi is the sunset at Tanjung Rhu!
Overall:
If you are planning to go to Malaysia, Langkawi is a place you definitely want to consider going to. Sure, you wouldn't be disappointed.
>> Travelogues and other links on Malaysia

Are you from India?
I have created an algorithm that can predict the airfare movements in India. It also predicts and alerts you of any approaching airfare offer. Do check it out! http://unfare.in