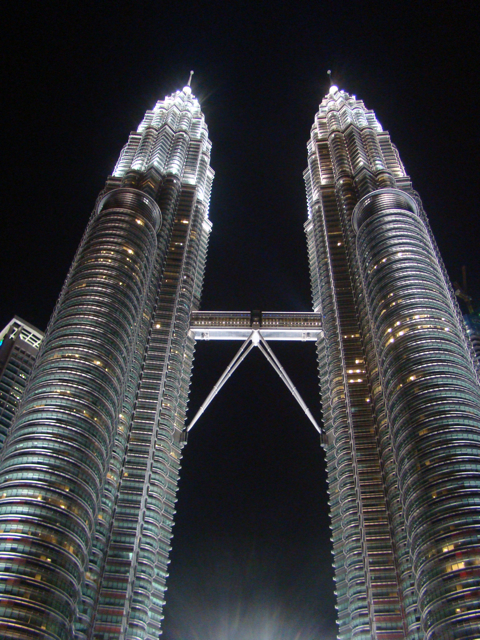 Places I visited:
1. Kuala Lumpur
2. Langkawi
When did I go:
March 2011
Where did I stay:
Zackry Guest House Lot.735 Jalan Teluk Baru, Pantai Tengah, Langkawi Langkawi p. +(60)-124991801
f. +(60)-4-9557595
email:
zackryghouse@gmail.com
  Step Inn Guest House No.35 Jalan Pudu lama Off jalan Pudu Kuala Lumpur p. +603-20707770
email:
stepinn.kualalumpur@gmail.com
Travelograph views:
Economy of the trip:
Malaysia is expensive to Indian standards especially in the tourist hubs. However in Kuala Lumpur, its very reasonable and you may also get great discounts on consumer durables.
Things you shouldn't miss in Malaysia:
Take a trip to places outside Kuala Lumpur. A trip to Langkawi or Sarawak region will be great apart from the steel and concrete structures that you'll find in Kuala Lumpur.
Overall:
Malaysia is a very tourist friendly country and the tourism department promotes it in a very big way. In all the tourist hubs, you will find it very easy to move around and get all necessary tourist information. In short, Malaysia is a great place to be for any tourist.
Also check out the city guides:
1. Kuala Lumpur
2. Langkawi
>> Travelogues and other links on Malaysia

Are you from India?
I have created an algorithm that can predict the airfare movements in India. It also predicts and alerts you of any approaching airfare offer. Do check it out! http://unfare.in