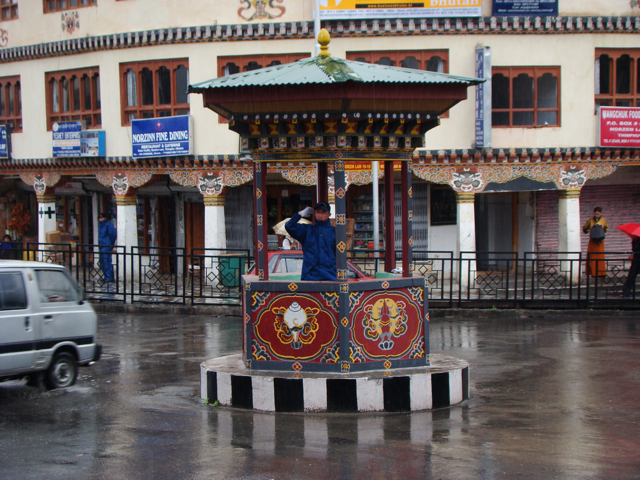 When did I go:
June 2010
Where did I stay:
There are a lot of small hotels available in the main market area. Getting a room wouldn't be difficult.
Travelograph views:
About Thimpu:
Thimpu is the captial city of Bhutan. Where-ever you plan to visit in Bhutan, it will be ideal to keep Thimpu as your base. But even though its a capital city, you can still take a walk around the entire city as it isn't that big.
Economy of the trip:
The food and lodging expenses are minimal. Buses ply at long intervals. So you may have to rely on taxis if you want to go at your own time.
Things you shouldn't miss in Thimpu:
In Thimpu, take a walk around the entire city. You will find it interesting. If you are the philately buff, there is a general post office where you can get your collectibles. In the market area, you will find "Ambient cafe" where you can have cheap, excellent food with free wi-fi connectivity.
Overall:
If you are traveling to Bhutan, Thimpu is the place to make your base. Plan all your trips from here.
>> Travelogues and other links on Bhutan

Are you from India?
I have created an algorithm that can predict the airfare movements in India. It also predicts and alerts you of any approaching airfare offer. Do check it out! http://unfare.in