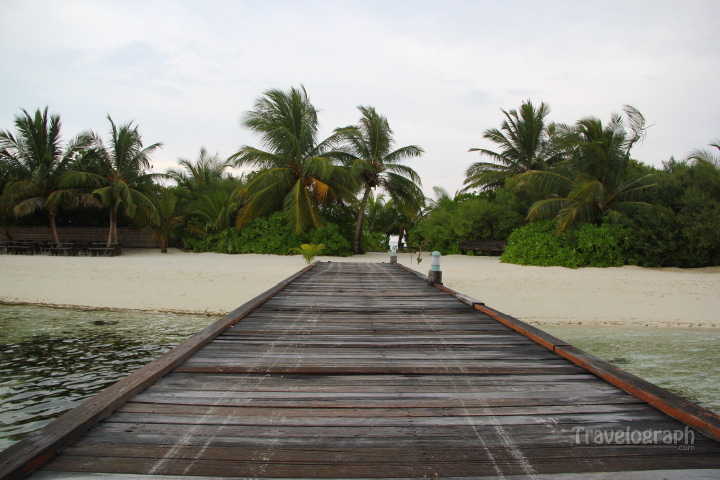 We started our wonderful day in Maafushi, Maldives with a good breakfast and were ready for our trip for the day – a day trip to the "Picnic Island" which is locally called Madhoo. Joining us in this day trip was the same couple from Singapore and couple of their hotel mates. So we started off from the hotel at around 9:30am and got into the speedboat. After traveling for around 20min in a not-so-bumpy manner, we were closing in on a beautiful little island. As we drew closer, the water was shallow and it had a distinct blue shade that we would surely associate with the beaches in Maldives. The speedboat slowly docked on the small jetty on the island and we got off. We were so thrilled by the beauty of this island that we decided to first explore the island before jumping into the beach.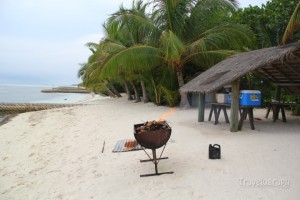 It was noon time when we were finally tired of clicking photographs and walking around the island. We could see that our hotel guys preparing amazing barbecue for our lunch! There was even a dining area made of logs under the shade of trees. We had a quick nap there and soon, the food was ready. The lunch consisted of rice, noodles, pasta, barbecued fish and chicken, soft drinks and fruits and it was amazing.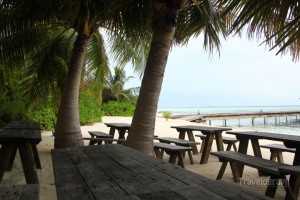 After the lunch, we decided to take a dip in the beautiful beach. The water was so clear and shallow that we could easily walk a lot of distance into the sea. Thankfully, it was a cloudy day today and so the temperature was moderate. So we could stay at the beach much longer and even take a nap on the beach! By around 5pm, it was time for us to bid adieu to this beautiful island of Madhoo and we got back into the boat to get to Maafushi.
berT & Sarah
02.05.2014
Location: Maafushi, Maldives

Are you from India?
I have created an algorithm that can predict the airfare movements in India. It also predicts and alerts you of any approaching airfare offer. Do check it out! http://unfare.in