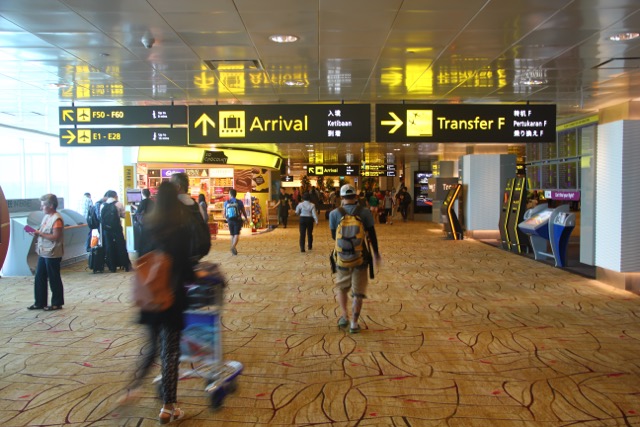 It had been a while since I travelled. 2015 was a bit complicated. Or rather, I made the mistake of waiting for things to fall into place before making a travel plan. I have to admit that, in 2015, I lost my way. So, as the year came to a close, I made a promise to do it differently in 2016. So instead of planning my travel to suit my life, I decided to plan my life according to the travel plan.
It was the last week of December that I was sitting in front of my laptop, determined to travel at the earliest. I knew it was a risky proposition as I was getting into a new job and I had no idea whether I would get a day's leave for the travel that too in the first month on the job. But hey, it was exactly this kind of uncertainty that hindered my travel plans in 2015 and I didn't want to repeat the same mistake. So I just opened up Google Flights and started searching for the cheapest airfares around the world from Chennai that would best suit my travel needs. My travel dates were fixed as; 1. It had a public holiday and 2. Most importantly, it was Sarah's birthday and she would love the surprise. I could find that the flights to Krabi were cheaper than usual and this was a good season to go there.
Long story short, I did get that leave and here I was, at the airport waiting for my flight to Singapore from where we would connect to Krabi, Thailand. A little note about this country. This would be my 4th visit to Thailand and let me tell you this, if you are a beach person, your travel life will not be complete without a trip to Phuket/ Krabi in Thailand. I still remember the awestruck feeling that I had when I first saw this place for real, back in 2011.
After a transit stop in Singapore, we landed at Krabi international airport at 3pm local time. As usual, the Thai visa on arrival was seamless and after completing the immigration formalities, we met our hotel staff who was waiting for us at the arrival hall to take us to our hotel. We checked into our hotel and even though we were tired, we had to complete a few more things before calling it a day. As in the case our usual vacations, we spend more time exploring the place than just relax in the hotel room. I had shortlisted a few day trips as a part of pre-travel planning and now I had to go and book it. And as is the standard practice, ask for a quote in multiple places before settling for a tour agency. Finally, we did get a really good deal. After enjoying the local Thai street food along the Ao Nung beach, we decided to call it a day and settled to our hotel room.
berT & Sarah
23.01.2016
Location: Krabi, Thailand

Are you from India?
I have created an algorithm that can predict the airfare movements in India. It also predicts and alerts you of any approaching airfare offer. Do check it out! http://unfare.in