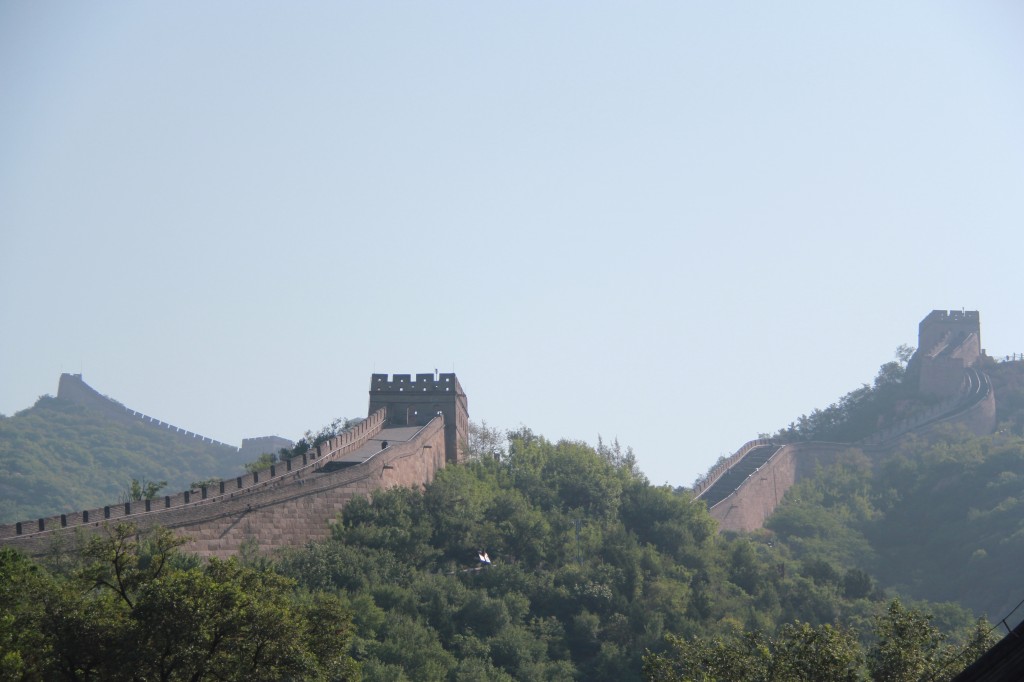 Probably one of the most important tourist attraction in China that every tourist keeps in their list is the Great Wall of China. It is also part of the 7 new wonders of the world list. It is also said to be the only man made structure that is visible from the outer space! So obviously, this is one attraction that I didn't want to miss in my trip to China.
However, due to the thunderstorms here in China over the past few days, the entry to the wall was closed. But I also heard that it would open for tourists today. And that is how I kept the plan to visit the Great Wall to my last day here in China. The trip to the wall can be done in many ways and there are many entry points. Badaling is the main tourist entry point and could get very crowded. There are also tourist one day package which will provide a guided tour of the Great Wall.
Since by now we were feeling confident enough to travel in China by ourselves, we decided to do this on our own. Again, we had already research quite a bit on this in different travel forums. There is a train that connects Beijing to Badaling which you can use to make this trip on your own. The trains start from 6:30am and there are around 10-12 trains a day.
So today, we woke up quite early and headed out to the nearest subway station by around 5am. Remember, the sun rises here around 4:45am at this time of the year. We took the first subway to get to the Houying station on Line 8. We got down and proceeded towards the exit. The exit for taking the S2 train to Badaling is clearly marked all the way to the Huangtudian railway station from where you can get the train to Badaling. We used the Beijing Subway smart card itself for the S2 train and its just a 5RMB ride from here. Remember that the gates to enter the platform closes 10min before the train departs.
berT & Sarah
25.06.2017
Location: Beijing, China