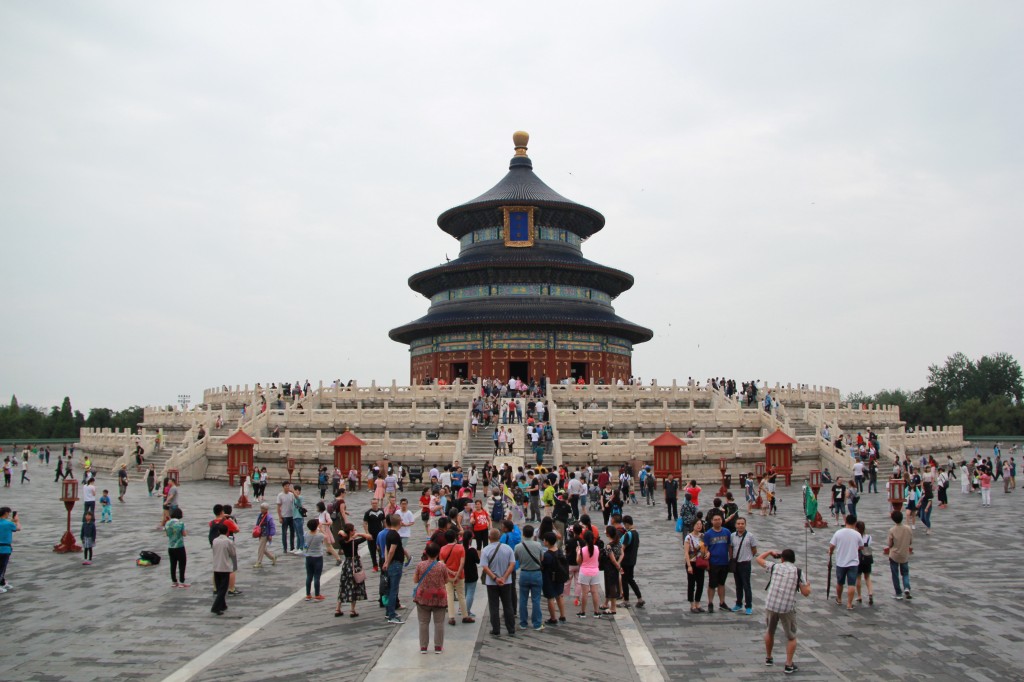 We woke up to another cloudy day here in Beijing. Thankfully, once again, it wasn't raining. I could see that there was a forecast of rain in the afternoon. Given that, I decided to plan my day accordingly.
We got back to the subway station and this time, our destination was the Beijing south railway station as we wanted to get on the high speed train to Tianjin. China has one of the longest network of high speed trains and this is something we wanted to experience in our visit. So we looked at the easiest option and found that there were many high speed trains between Beijing and Tianjin, a distance of around 140km which will be done in 35min! The train travels around 300 kmph in this route.
After a little more than half hour, we reached the Tianjin station. Since we did not intend to explore Tianjin and it was getting late, we decided to proceed directly to the ticket counter to get the tickets back to Beijing. This time, we were smart enough to use the translator app to ask if the seats were available! Finally, we reached back to Bejing and to our hotel and decided to call it another day in Beijing.
berT & Sarah
24.06.2017
Location: Beijing, China