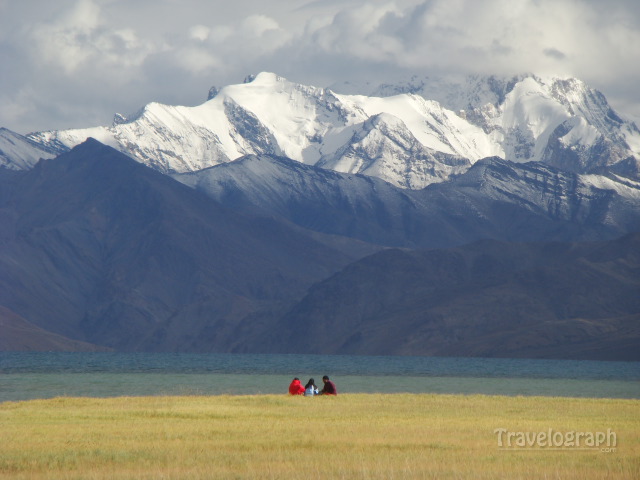 Quite often I have been asked how I manage to plan out a vacation on a tight budget, buy cheap air tickets, book budget accommodation, etc. At this age of internet, information is available for free about anything in the world that you can plan out your vacation in detail, even before you actually get there. You just need to know where to look for information and what to look for. I will tell you how I usually start the process of planning out my vacation by taking my own example on how I made my holiday plan for Philippines in April '12.
Where to go:
This is the first stage. To answer this question, one should find out when one can go. For example, I had a few holidays coming up during the Easter of 2012. This falls on the first week of April. Now, for this period of time, some of the few countries I can visit maybe Japan (cherry-blossom season) or Philippines (third largest catholic nation). I settled for Philippines as I knew it would better suit my budget for the vacation in April. A simple search on the peak season for tourism in a country can help you identify a list of countries ideal for a vacation in that month.
What to see/do there:
This is the second stage. I knew that there were some interesting celebrations during Good Friday in Philippines during which some catholic sect perform real life re-enactments of the crucifixion of Christ. So, top on my agenda was to witness this unusual cultural behavior. Being someone who loves to see natural beauty, I also wanted to see some beautiful places in Philippines. For this, the place to search for information is http://wikitravel.org. This is the most informative website for travel planning. You can start from the country page for wikitravel and move through the links to find out some of the most beautiful places. Alternative to this can be to go to the country's tourism website and search for places of tourist interests. Using the wikitravel alongside, one can get a dearth of information on the country's important tourist destinations.
Check the map:
Once you have got a list of places to see in a country, the next step is to find where these places are located in the country on a map and how to get there. Again, wikitravel would help in this stage too to find out how to get to these places. Also note that how to get there also involves how much it would cost to get there. In case you are planning your travel by train, then http://www.seat61.com would help.
Prioritize your destinations:
Now this is a tricky part. There are a lot of factors that act as constraints. The time you have for the vacation, the money you can spend, how interesting the place seems to you, etc. Depending on these factors, you have to shortlist the places that you can go from the full list that you arrived at earlier.
Identify the constraints:
Sometimes you may want to visit a specific place during the weekend or it may happen that two destinations are closer to each other, so you may want to visit them together, or you may not want to visit a beach during the weekends to avoid the crowd. For example, I wanted to be in north Philippines during Good Friday and visit the churches in Manila during easter day. List out such constraints. This will help to make your plan.
Identify the airlines and routes:
Now that you have fixed your holiday destination and the places around that you want to visit, it's time that you start booking your air tickets. And for this, you have to first identify the airline you are flying with. I always aim to keep my airfares at the minimum and hence fly with budget carriers and most of the time, with offers! A simple search on the budget carriers that operate in a country will give you the options you are looking for. From the airline website, identify the routes they fly to your holiday destination. For example, in case of Philippines, I found that the budget carrier, AirAsia operates from Kuala Lumpur to Manila. I also see from their website that I have another option of flying Kuala Lumpur – Kota Kinabalu – Manila or even Kuala Lumpur – Brunei – Kota Kinabalu – Manila. Take note that when you are planning to take a route like this through another country, be aware of the visa regimes too. Use http://www.qantas.com.au/travel/airlines/visa-health/global/en to check for your Visa requirements. Taking such connecting routes can help add in a bonus country/place into your vacation map!
Create the fare grid:
Now that you have identified the airlines and routes, it's time you create a fare grid. For this, you have to identify your maximum time range for your vacation. For example, when I was planning my Philippines trip, I wanted to have a week's vacation but was flexible to have it either before the easter or after. So my time range was 2 weeks starting from March 30 to April 12. In this spreadsheet (fare grid), you can see how I found out the base fares for each of the identified routes on all of these days.
Plan the vacation:
On a spreadsheet with the entire time range, jot down your constraints and then work backwards. For example, I surely wanted to be in Philippines during the Good Friday and Easter. So from here, I worked backwards to find out the cheapest flights to arrive at Manila either direct or otherwise. I also wanted to spend at least 2 days at the Boracay island. So that could be put either before Good Friday or after Easter. But since the cheapest flight out of Manila cannot be availed if I chose to visit Boracay after Easter, I planned it before.
Finalize your vacation:
Once the trip starts taking shape, it's time to put up a proper plan. Be very careful on the time buffers that you give especially for flights. Be sure of which airport terminal you land into and how long it takes to reach your hotel, etc. Most of this kind of information can be searched on the internet. Your final plan may look something like this: Spreadsheet – Final plan.
Book your flights:
Now that you have put your entire plan on the spreadsheet, it's time to start booking the flight tickets. Do a last minute check on the ticket rates on all the routes that you intend to book before you actually start booking. In case you find a big deviation, start over the plan again. Double or triple check the dates and the flight that you had intended to book with the ones you are booking. You never want to make the mistake of booking a wrong flight or on a wrong date!
Book your accommodation:
Now that you have a plan in place and the air tickets, it's time to book the accommodation. Since I always plan my vacation on a budget, I use the website http://www.travellerspoint.com. This is one amazing website where you can search, read the reviews and then book you accommodation by paying just 10% advance. And usually, you get decent accommodation at anywhere starting as low as 3$!! But be sure of what your needs are. For example, in my case, I will look for a place to stay where there is free Wi-Fi, a friendly host, is also easily accessible and where they offer an airport pick-up (paid or otherwise). Because the last thing I want to do at the start of my vacation is to haggle around for a taxi or to struggle finding the hotel while am carrying all my luggage! All these information, you can get by reading the reviews at the site itself. So once you have chosen your accommodation, go ahead and book your room/dorm
Get your Visa:
In case you are traveling to a country which does not offer a Visa on Arrival (VoA), contact a nearest travel agent with your air tickets after doing proper research on the Visa fee, etc. This will help you in bargaining with the agent to get the Visa stamped at the lowest cost. And once the Visa is also stamped, voila, you have done it! The plan is on! Now all you have to do is to wait for the D-Day to arrive!
Planning in such a way reduces your cost by a great extent and helps you have another trip with the money saved!! Planning in this way helped me buy 6 air tickets for a total of just 19,000 INR (360$)!! That is just around 3150 INR (60$) per international flight ticket!!
Happy traveling!!
berT

Are you from India?
I have created an algorithm that can predict the airfare movements in India. It also predicts and alerts you of any approaching airfare offer. Do check it out! http://unfare.in