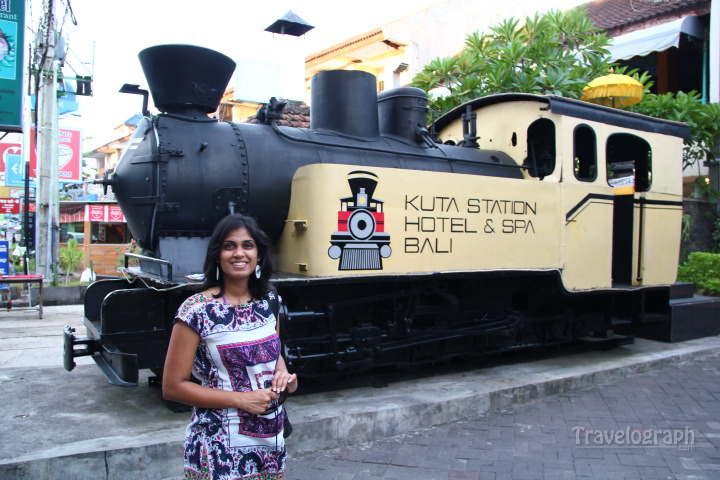 We woke up pretty late in our beautiful hotel room in Kuta area in Bali, Indonesia. This is one thing I found amazing about Bali; really awesome hotels at a very low price! No wonder this is a honeymoon destination for many, I thought.
Since we got up late, going far from day trips was out of question and hence, we decided to explore the Kuta area around the hotel. We got fresh, took out a map and got out of the hotel. The hotel's shuttle bus dropped us at the Discovery shopping mall in Kuta. It looked like a prime location for the many tourists who come to Bali. Apart from the mall in itself, there are very good eateries, roadside shopping places, tour agencies, etc.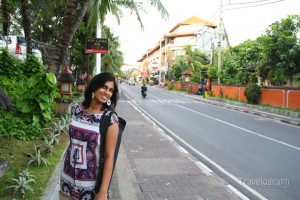 We got into the mall to get some souvenirs, did a bit of window shopping and started walking towards the Kuta beach. Just before Kuta beach, we found a travel agency from where we booked a day tour around Bali. Like I have seen in many other places, it's always good to shop around for day trips/excursions and understand the service they provide and the price before you finally choose one.
The Kuta beach, to be honest, was uninspiring. This was supposed to one of the famous beaches in Bali, but I failed to understand why! But anyways, am not saying that the beach is really bad, just that for a person who has been to the beaches in Thailand and Philippines, this is very very ordinary. So take my opinion in that perspective.
We sat at the beach till sunset and started walking back to our hotel. Along the way, we had so many small roadside snacks which I have found to be common in this part of Asia. My favorite: they spread a roti like dough over a hot pan, pour egg and banana slices over it, once it's cooked, they put chocolate sauce, sugar over it, slice it and serve it hot!! Yummy!!
berT & Sarah
19.07.2013
Location: Bali, Indonesia

Are you from India?
I have created an algorithm that can predict the airfare movements in India. It also predicts and alerts you of any approaching airfare offer. Do check it out! http://unfare.in