Those who haven't read the part-1 of this post, where I talk about Cambodia, Indonesia and Laos,  can read it here – Countries to travel in South East Asia: Part 1 of 3
All disclaimers stated in the previous post still holds for this one too! So without much ado, let me take you through each of the countries that I traveled to in Southeast Asia. (In alphabetical order)
Malaysia: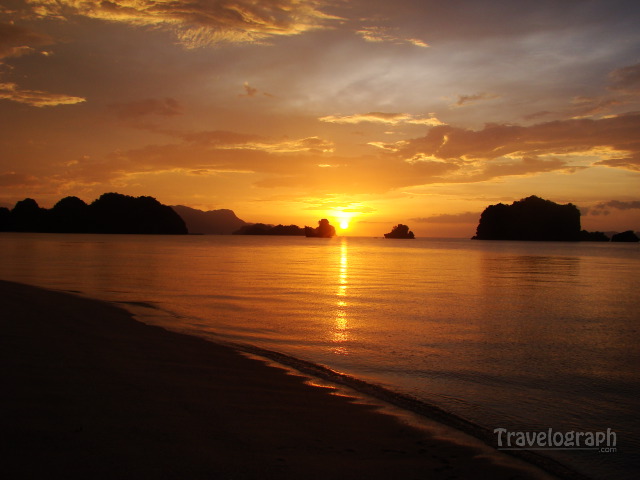 Even though Malaysia may not be a big country in terms of land area, do keep in mind that it is spread very wide and is generally classified as East Malaysia and West Malaysia (includes peninsular Malaysia). For general tourist purposes, let me make a blanket statement (am generalizing and I'll prove myself wrong later!) that West Malaysia is where you find wonderful beaches and East Malaysia is where you find tropical jungles (Borneo). I have been to only West Malaysia (remember, am a "beach person" :)) and trust me, one of the most beautiful sunset (It is not the typical sunset over the sea and I still remember standing speechless watching the sun go down!) that I have seen so far in my life was in Tanjung Rhu beach in Langkawi, Malaysia. Even though there are a lot more places in Malaysia that I haven't been to, let me share the names of some of the places that I look forward to visit sometime in the future. Perhentian Islands (Off Eastern coast of peninsular Malaysia), Jungles of Borneo (East Malaysia). And yes, even though I said earlier that East Malaysia is where the jungle is, if you are a person interested in diving (am not talking about the 1hr scuba dive here; this is about certified diving) there is a place in East Malaysia which is said to have one of the best dive sites in the world is in Mabul island/ Sipadan island.
Some general advice: The country is very tourist friendly (there are two countries is SE Asia that I would rate as most tourist friendly, Malaysia and Thailand. I can't rate on over the other) and traveling here on guide books/maps isn't difficult.

Why to go: The country is home to several beautiful islands, tropical jungles, diving sites… Go on, take a pick! 🙂
When to go: March – September for East Malaysia and October – February for West Malaysia. And hence, you can visit Malaysia anytime of the year, but, choose the place in Malaysia accordingly! Also, remember that it's a tropical country and light showers are to be expected at any time of the year! 😉
Source: Personal experience from my travel to Malaysia in March 2011. Click on the link to read my experience in Malaysia.

Myanmar: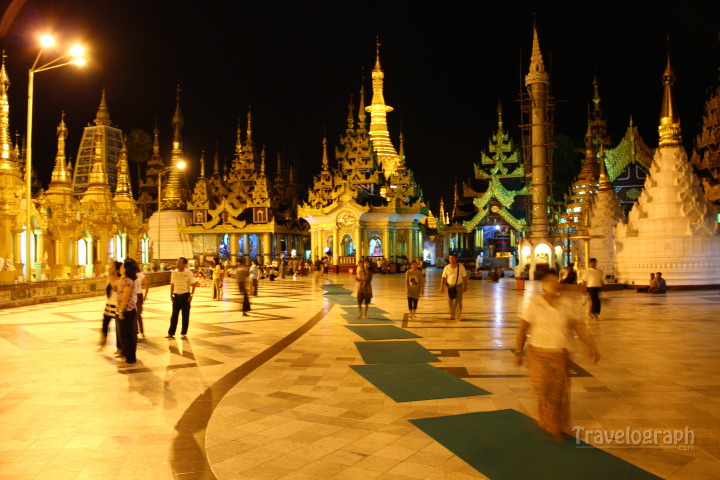 Ok, let's face it. Traveling to Myanmar isn't for everyone. Unless you are a hard-core traveler, you may not enjoy this country. But, if you are a hard-core traveler, boy, you can't miss this one! For starters, let me tell you that this is a country of Pagodas(a bell shaped temple). But you don't travel to Myanmar to see places. You travel to experience Myanmar. I remember the ride on a truck(normal cars/vehicles can't climb that high gradients and hence everyone has to travel by a high power truck!) along with the locals more than the Pagodas! Do understand that the cost of living in Myanmar is extremely low and that applies to the tourists as well! And yes, if ever I have to choose a shopper's paradise in South East Asia, I would choose Myanmar! Clothes, carpets, jewellery, handicraft products, etc are available here at unbelievably low prices! Trust me, you wouldn't even want to bargain here because it is already low! When I am furnishing my house, this is the country I would visit again to shop! 😉
Some general advice: The country was under heavy economic sanctions by the European Union and US for a long time. When I went there, there were absolutely no ATMs/ Credit card machines in the country! Only "crisp" (no ink marks/ no heavy folds/ etc) US Dollar notes were accepted. Now that most of the sanctions are lifted, there are reports of a few ATMs available in the country. But always get up to date information before you go!

Why to go: The experience of hard-core travel. Or, shopping for hand made stuff! 🙂
When to go: November-February is the ideal time to visit Myanmar as it will be cooler.
Source: Personal experience from my travel to Myanmar in June 2012. Click on the link to read my experience in Myanmar.

Philippines: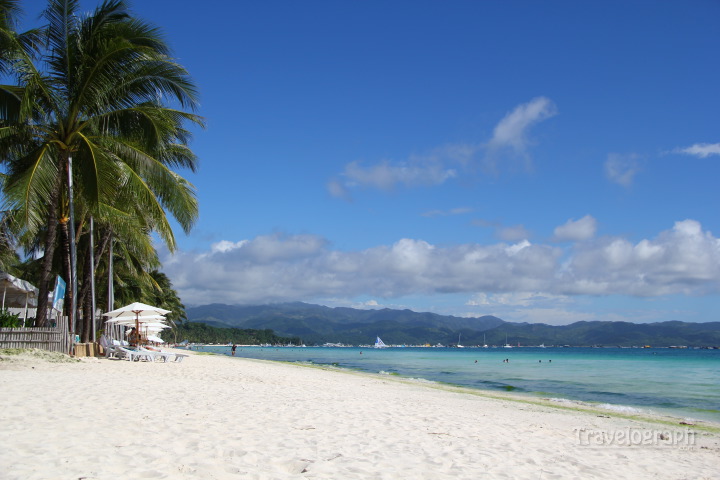 For a beach lover, this country is a paradise! But first, let me start with a little bit of geography. 🙂 Philippines is a group of islands. What this means to a tourist is that you may have to fly (easier option) or take a cruise (takes a lot of time) to visit the different places in Philippines. But thankfully, there are low cost airlines that operate in this country (AirAsia, CebuPacific, etc) which will help you to fly in a tight budget. There are plenty of tourist destinations in Philippines but there are two that you shouldn't miss. According to a certain ranking, the second most beautiful beach in the world is the White Sand beach in Boracay, Philippines. And yes, I can vouch for that ranking! Enjoy the sunset with the numerous sail boats in the horizon or do a scuba dive into any of the beautiful dive sites in this island and have amazing food in any of the beach side restaurants! A holiday in this island is truly unforgettable! One can take a flight to Kalibo/Caticlan from Manila and then take a boat to reach this island. Another popular destination is the Palawan. Enjoy kayaking/canoeing/snorkeling in the calm and clear waters of Palawan. One can fly to Puerto Princessa from Manila/ Kota Kinabalu(Malaysia). If you want to travel inland, check out the rice terraces in Luzon. For the adventurous, a trek to the Mt.Pinatubo crater lake is a must! And for the shoppers/ mall-hoppers, some of the Asia's largest shopping malls (and there are quite a few!) are located in Manila. So, happy shopping! 🙂
Some general advice: Don't forget to book the low cost airline tickets in advance (they will have amazing offers!) for your domestic travel. Taxi drivers often warn passengers to lock the doors of the car which indicates the prevalence of petty thefts. (Nothing untoward happened in our travel to Philippines. I guess, this is just another general travel advice for all the South East Asian countries). Indian and Chinese passport holders do not get the usual 21 day visa free entry! (getting a prior tourist visa is a hassle and it requires a lot of documentation). For Indians, if you have a valid visa for US/ Canada/ Japan/ Schengan/ etc., you are eligible for a 14 day visa free entry.

Why to go: It's a beach paradise! 🙂
When to go: November-February is the ideal time to visit the Philippines as it will be cooler.
Source: Personal experience from my travel to Philippines in March 2012. Click on the link to read my experience in Philippines
Again, I hope this post was useful for you in your travel plans to Southeast Asia. I will be posting more details on the other countries in the part-3 of this post in the coming days! Would love to see your feedback/queries/suggestions in the comments section below!
Godspeed,
berT & Sarah

Are you from India?
I have created an algorithm that can predict the airfare movements in India. It also predicts and alerts you of any approaching airfare offer. Do check it out! http://unfare.in