This post is the third and last part of the post in the "Countries to travel in South East Asia" blog series.
Those who haven't read the part-1 of this post, where I talk about Cambodia, Indonesia and Laos,  can read it here – Countries to travel in South East Asia: Part 1 of 3
The part-2 of this post, where I talk about Malaysia, Myanmar and the Philippines, is here – Countries to travel in South East Asia: Part 2 of 3
All disclaimers stated in the previous post still holds for this one too! So, let me take you through the last part of this series on each of the countries that I traveled to in Southeast Asia. (In alphabetical order)
Singapore: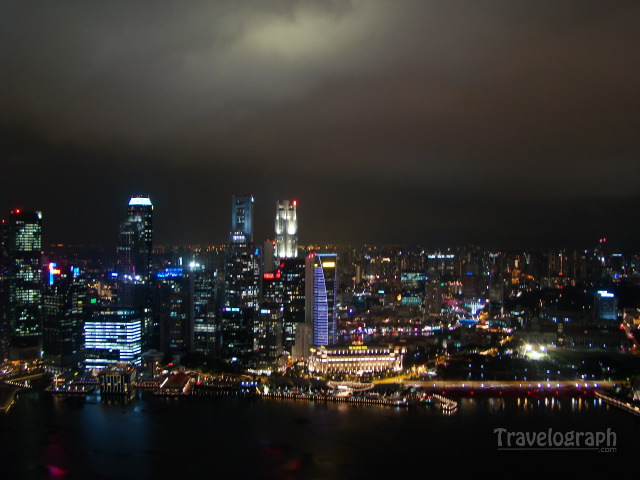 Before you continue reading this section, I would suggest that you read my personal biases that I mentioned in the first part of this series on South East Asian destinations. Now that you know me, let me rant. I have no clue why people flock in big numbers to visit Singapore every year! To me, Singapore is an awesome country to live in or work in. But I just don't get the idea of people visiting Singapore as a tourist! Yes, there are places to see in Singapore but they are all created so that people can find a place to relax in a busy city life. But again, I should add that it just depends on the kind of vacation you are looking for. If you are in a "family with kids" category and you want to spend some time together in amusement parks/ good restaurants/ experience a brilliant city life, Singapore is that place for you in South East Asia.
Some general advice: Singapore is expensive by South East Asian standards, so plan your budget accordingly. Connectivity to this country is brilliant thanks to Singapore Airlines and other regional low cost carriers (Tiger airways, AirAsia, etc.)

Why to go: Ideal for a "family with kids" category of tourists who want to enjoy a comfortable vacation abroad. Amusement parks, or just to see how a world class city looks like! 😉
When to go: Singapore is almost an all year long destination. But do keep in mind that most rainfall happens from November to January.
Source: Personal experience from my travel to Singapore in March 2011. Click on the link to read my experience in Singapore
Thailand: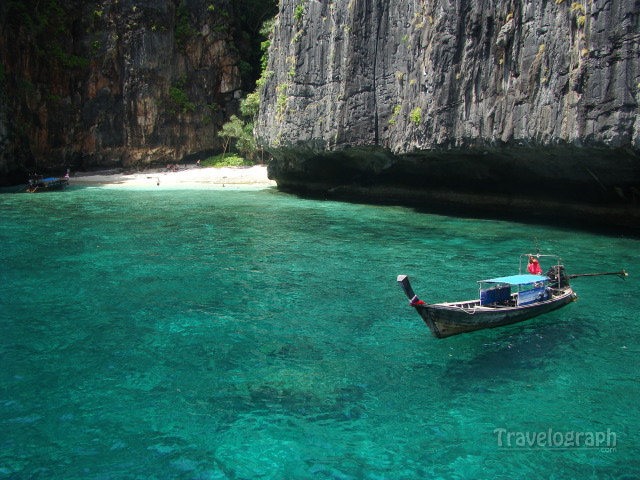 If I have to pick up a destination in South East Asia which offers the best value, it would be this country. Thailand is home to some of the most beautiful secluded tropical beaches that I have been to so far. A visit to the Maya Bay(near Phuket) is a must! And there are many beaches in Phuket/Krabi region that are simply stunning! And yes, you will be able to enjoy a wonderful vacation here on a budget. Thailand is very tourist friendly and but be aware that outside of the major tourist hubs, communicating in English will be a challenge.
Some general advice: Thanks to the big tourism industry here, finding a tour agency for day trips to the tourist hotspots will never be a problem. It is recommended that you go with a tour group (for day trips alone. Not an entire Thailand package!) as it would work out economical and hassle free as they would pick you up and drop you off right at your hotel. Almost all ATMs here will charge a 150 Baht (~5$) fee per withdrawal. So it is better to take your money in USD cash or make larger ATM withdrawals.

Why to go: Thailand has beautiful beaches (Phuket/Krabi), cultural tourist attractions (Chiang Mai), nightlife (Bangkok, Pattaya), is a shopper's paradise (Bangkok) and all this at a real bargain. The reasons are plenty!
When to go: The most ideal time to visit Thailand is between November to February as it will be comparatively cooler with lower chances of rain.
Source: Personal experience from my travel to Thailand in March 2011. Click on the link to read my experience in Thailand.
Vietnam: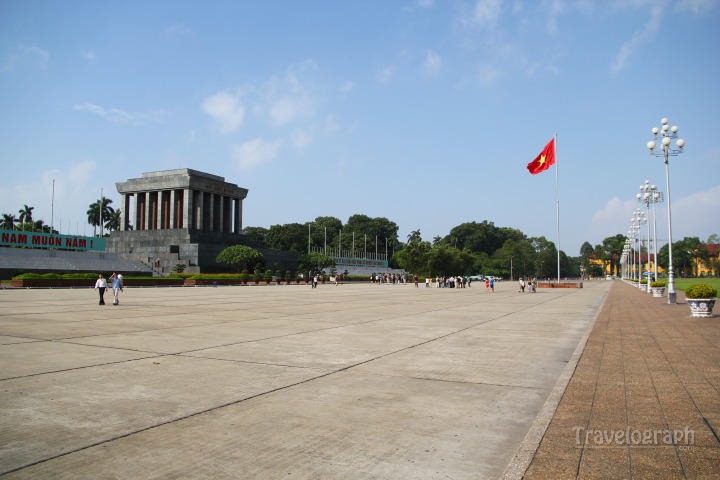 Vietnam, in my opinion, is not for the vacation seeking type of tourist as it is more of an experience seeking or an adventurous destination. There are beautiful beaches in Vietnam but if you compare them to the beaches in Thailand or the Philippines, you may get a little disappointed. But if you genuinely looking for a travel experience, this is a good country to visit.
Some general advice: Petty crimes are an issue so travelers must exercise caution. Though the country has a policy of "Visa on Arrival" for tourists, be aware that you are still required to get a document called "landing permission" before you arrive at any of the 3 international airports that provide these type of visas. There are many agencies based in Vietnam that can arrange this online for a fee.

Why to go: For a travel experience that you may not find in many other tourist destinations!
When to go: Though its a very long country with varied weather patterns, overall, December to February will be a good time to visit Vietnam.
Source: Personal experience from my travel to Vietnam in November 2012. Click on the link to read my experience in Vietnam.
Again, I hope this three part series on the countries to visit in South East Asia was useful for you in your travel plans to his region. Would love to see your feedback/queries/suggestions in the comments section below!
Godspeed,
berT & Sarah

Are you from India?
I have created an algorithm that can predict the airfare movements in India. It also predicts and alerts you of any approaching airfare offer. Do check it out! http://unfare.in