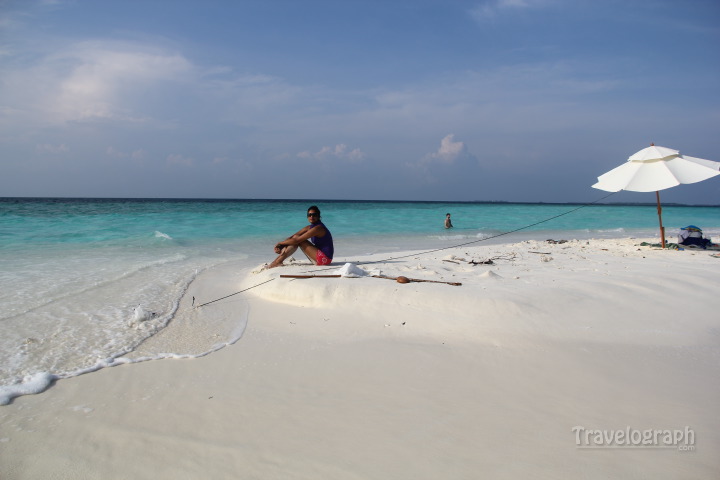 If there is one tourist destination in Asia that is considered "expensive" even by the western world standards, it is Maldives! Keeping that in mind, how would you plan for a "budget" trip to this country, if it all you can? That was a challenge that I was ready for when I travelled to Maldives in April '14. And here are some tips that I want to share with you in order to keep down the costs while in Maldives.
Before I start, let me tell you how or what is it that makes Maldives expensive.
1. The resorts.
Maldives is a collection of so many small beautiful islands. Most of these are uninhabited and they will have a resort on it. So in short, anyone who stays in this resort almost gets a kind of private island! Sounds awesome right? Yes, only until you see the bill! These resorts are in the range of >500$ per night per room which would immediately be out of reach of budget travellers.
2. Tax. Tax. Tax.
Figure this; you find an amazing hotel room for 100$ which suits your budget. But when you see the final bill, its nowhere close to what you expected. Reason? Tax upon tax upon tax. 10% service tax followed by 8% Hotel tax followed by 8$ per bed (16$ for a couple) bed tax! So in short, when you see a price tag of 100$ per room, be prepared to pay 135$!
3. Travel from airport
Yes, this is another important aspect that you need to be careful about when you plan your trip. Maldives though very small in land area, is spread wide across. The airport is in one island and where ever you go, you have a choice of going by speedboat/ private seaplane. And there are resorts far from the airport that would take about 6-8hrs if you go by speedboat and hence your only choice would be to take a private seaplane! Though the speedboat may sound cheaper, in reality, be prepared to shell out around 200$ for a 30min one-way ride!
Now that I have explained what you need to be careful about, let me suggest some workarounds. There are few inhabited islands in Maldives. Any hotels/ guesthouses on these islands are comparatively cheaper. While Male is one such island, I wouldn't suggest staying on this island unless you are in transit as its very cramped and there is hardly anything on this island for the tourist. For the tourist, I would suggest the island of Maafushi. Maafushi is a small inhabited island but it is not as cramped as Male. A tourist can keep this island as the base and go on day trips out of the island. There are enough budget hotels/ guesthouses in Maafushi and every one of those offer day trip packages which are quite cheap. And even if you want to have that "resort experience", you can do a day trip to a resort nearby! (only that you would have to come back by sunset). Be careful to carry enough cash(US Dollar) with you before you get to this island. There are no ATMs available here! Altogether, we had a really good time on this island and packed our vacation with small day trips which we enjoyed. Read that here. I'll write another post with the specific details of the hotels to book, way to Maafushi, etc. in the coming days! UPDATE: Here is the link to the post where I describe the hotels to book, cost of day trips, etc.
Next about tax, well, you can't avoid taxes, can you? Maldives government needs some revenue and they need to tax you for that. You pay taxes that I mentioned above anywhere you stay in Maldives. So let's leave it at that.
There is a local ferry that runs from Male island to Maafushi island everyday (except Fridays) at 3pm. And it costs just 2$ per person! So make use of that.  If your flight reaches Male before 1pm, you should ideally be able to catch this ferry. If later, you may have to plan for an overnight stay in Male or take a private speedboat (add 200$) to get to Maafushi island the same day. If you land on a Friday, then speedboat is your only option. Note: there is supposed to be another local ferry at 10am that runs on alternate days of the week. But getting a ticket on that ferry is difficult. So plan accordingly.
So next time you find a cheap flight ticket on offer for Maldives, keep these things in mind before you jump in. If you follow these points, you can surely do a budget trip to Maldives. Hope this helps! If you have any questions or need any help in planning your budget trip to Maldives, do leave a comment! We'll be happy to help you! 🙂
Read about my travel to Maldives here: Maldives trip
Bon Voyage!
berT & Sarah

Are you from India?
I have created an algorithm that can predict the airfare movements in India. It also predicts and alerts you of any approaching airfare offer. Do check it out! http://unfare.in