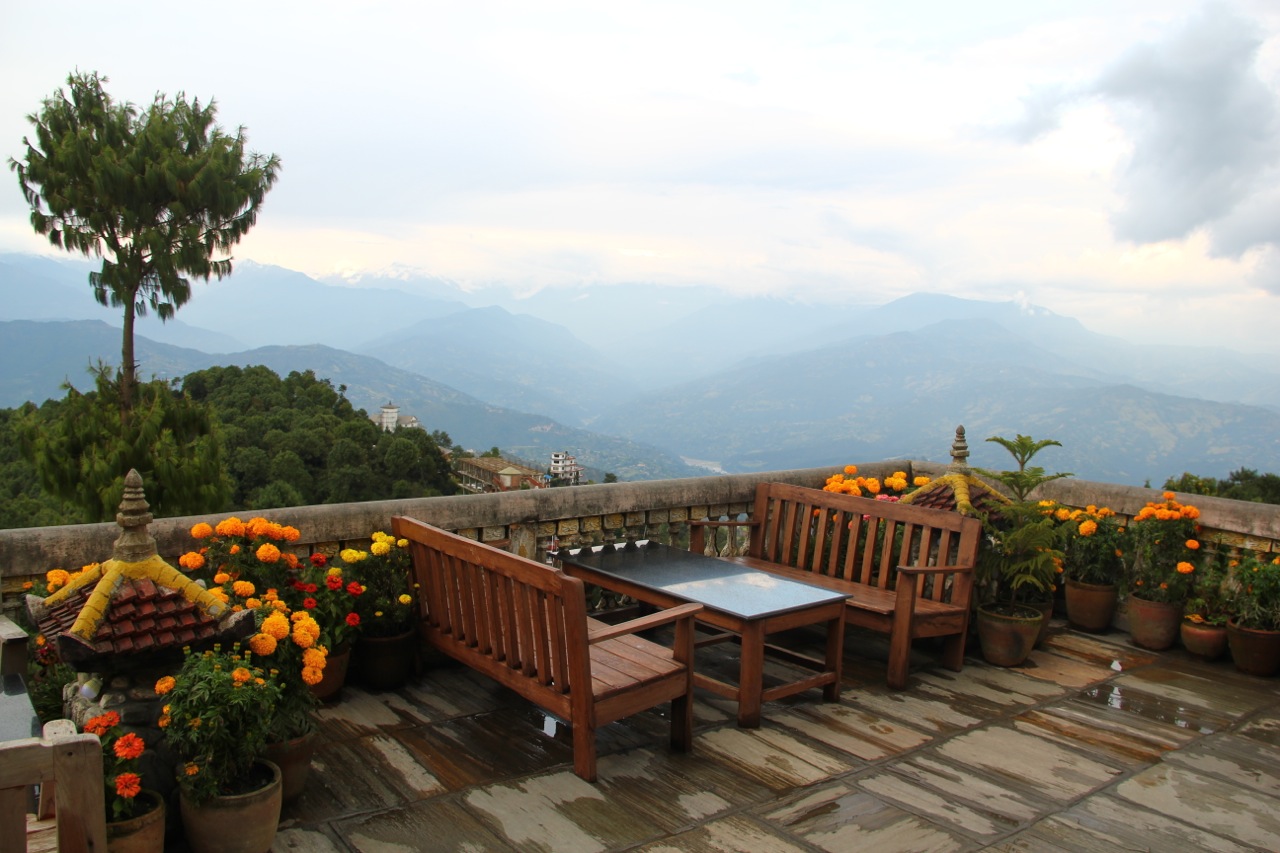 After a comfortable night's sleep, we woke up to a beautiful morning here in Kathmandu, Nepal. Since we were coming close to the end of our vacation, we decided to do some shopping. I wasn't sure if I had enough cash in hand and hence we decided to first go to an ATM. Now, here is the catch. On all credit/ debit cards issued in India, we would see a note saying the card is not valid for foreign currency transactions in Nepal and Bhutan. I searched online to find out if I could withdraw money from an ATM in Nepal with an Indian debit card, but I did not find anything conclusive. So I decided to check it for myself!
We found an ATM nearby and used our Indian debit card and voila, it works! So now that we have enough cash in hand, we set out for shopping. Being in the tourist area of Thamel in Kathmandu, there was no dearth for souvenir shops. So we shopped around for a long time till we got hungry when we got into our usual restaurant and ordered, no prizes for guessing, Momos!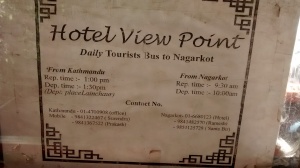 After our lunch, we packed our bags, checked out of our hotel and got to the tour agency from where we bought the bus tickets (400 NPR) to Nagarkot. The agency guy told us that the bus to Nagarkot leaves from a place which is walkable from here and said that he would guide us to the place. So we followed him. Little did we realize that "walkable distance" is a very relative term. After walking for a considerable distance with our heavy backpacks, we reached our bus. We got in and settled in our seats.
Soon, the bus moved on. Compared to the narrow and winding roads that we were on yesterday, the road from Kathmandu to Bharatpur was really good. After Bharatpur, the bus started to climb the winding narrow roads. But now, the view started getting very scenic. As we climbed on, we could find more and more coniferous trees by the side of the road. As we were about to reach the top of the hill, it started to rain. Even though I love rains, I wasn't happy about this one as we were about to get down and we had no clue how much we have to walk to get to our hotel.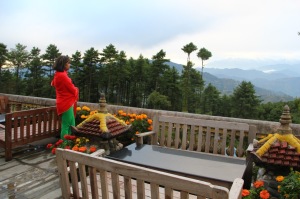 The bus finally reached Nagarkot and we got down. There was a slight drizzle going on and it was a bit cold too. We asked for directions to our hotel and started walking. After a good 10min of walk, we reached our hotel. And yeah, it was beautiful! What we loved the most about it was the view from the restaurant. We had coffee and snacks with the beautiful view as the backdrop.
In the evening, we decided to take a small walk and we got out. Nagarkot is a very small hill town in Nepal. There are very little shops and restaurants outside of the hotel. We got into a small home run restaurant to have our dinner. After having noodles, we got back to our room to get some sleep.
berT & Sarah
21.10.2014
Location: Nagarkot, Nepal

Are you from India?
I have created an algorithm that can predict the airfare movements in India. It also predicts and alerts you of any approaching airfare offer. Do check it out! http://unfare.in