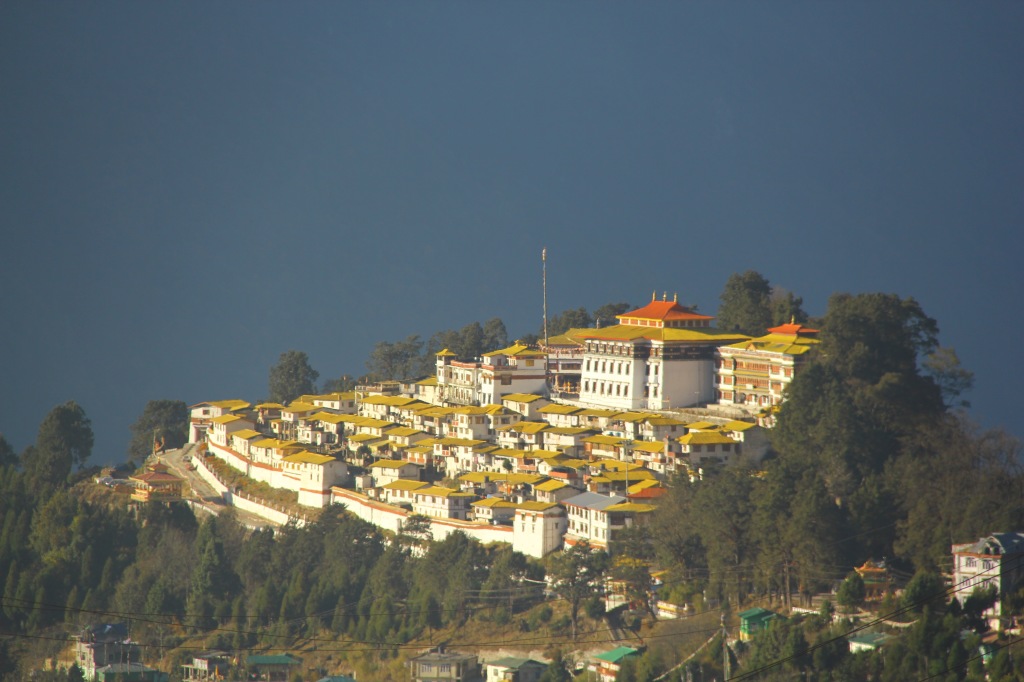 I got ready and walked to the taxi stand in Bomdila by 5:30am. I had already booked a seat in a shared taxi for Tawang at the counter yesterday. Soon the sumo taxi came in and we were on our way. The roads from Bomdila are pretty bad in some stretches and pretty good in the rest. So its quite a mixed bag. Soon, I could get a first glimpse of the snow capped peaks in the horizon. The vegetation also changes to coniferous trees that are found in these kind of terrains.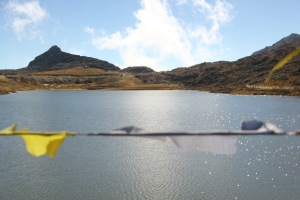 The drive goes on and on through different mountains and passes. All through the route, as was the case yesterday, I could see army camps. After a long drive, we were climbing the Sela Pass (the highest one in this route). The Sela pass also indicates the start of Tawang district. Just after crossing the Sela Pass, I could see the Sela Lake. It was a nice high altitude lake, though not as big or beautiful as the ones we see in the Ladakh region.
By around 2pm, we reached Tawang. I got down from the taxi and looked around for a decent place to stay. There are quite a lot of hotels in Tawang and hence I could find one easily. Once I got fresh, I got out of my hotel looking for the Tawang monastery. It was one of the biggest attractions in Tawang that was close to the town center. I could see the monastery from my hotel but I still needed to find the route to get there. When I asked for the route, I was told, "Go straight, if you find the road splitting into two, take the steeper one. You will reach the monastery!" Well, yes, like all other monasteries, the Tawang monastery is also located at the top of the hill and hence this was going to be a steep climb up.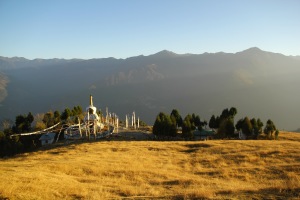 After walking for about half an hour, I finally reached the monastery. Being right at the top of the hill, I was disappointed that there was no vantage point here to take a full photograph of the monastery. I walked around the monastery, clicked photographs and then started my walk back to the town center. Back in the town center, the sun was going down even though it was just around 4:30pm. I booked some day trips with the local tour agencies and got back to my hotel for some rest.
Note: If you want to take a good photograph of the Tawang monastery, look for the shortcut that goes from the old market to the monastery (it passes by the side of the power sub-station). From this point, you should be able to have a clear and full view of the monastery. Since the sun shines on the monastery during the morning hours, plan your shoot also before noon.
berT
17.11.2016
Location: Tawang, India

Are you from India?
I have created an algorithm that can predict the airfare movements in India. It also predicts and alerts you of any approaching airfare offer. Do check it out! http://unfare.in