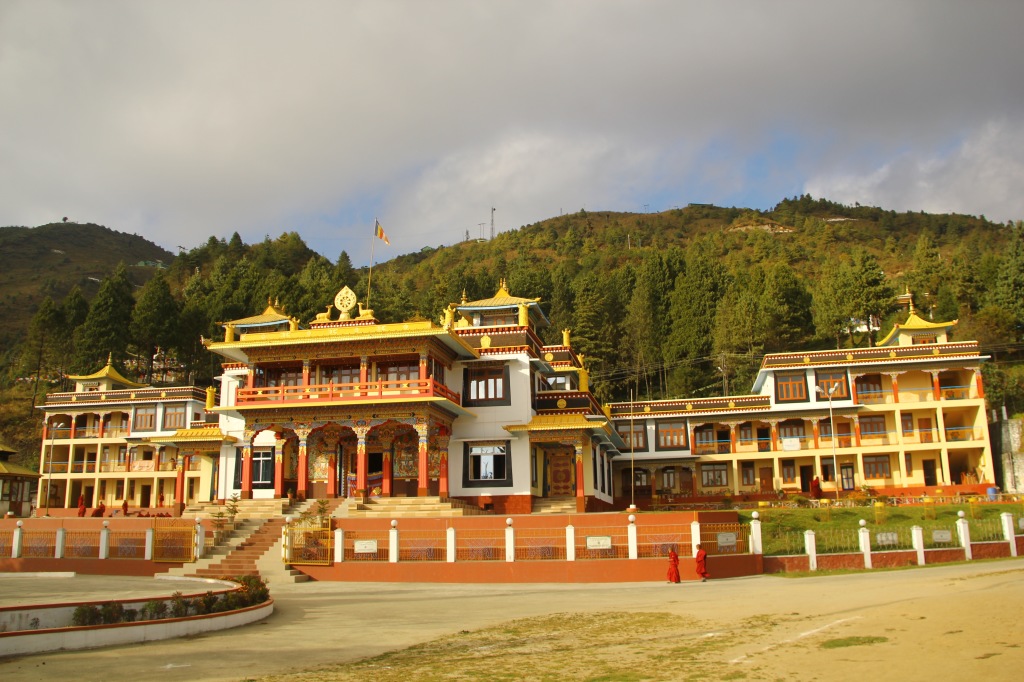 I woke up quite early today for my journey to Bomdila. Bomdila is on the way to Tawang from Tezpur. While there is also a direct shared taxi to Tawang from Tezpur, I wanted to break my journey at Bomdila so as to make it a little less tiring. As I had booked a shared taxi yesterday at the ASTC Tezpur counter, the taxi picked me up from my point at around 5:30am.
We drove to the country side and reached the Arunachal border at Bhalukpong. Here, they check for the ILP and you may have to display your ID as well. Once the checking was complete, our taxi stopped for breakfast. After having Poori sabji from a local restaurant, we moved on. The road condition from the border is only good for a few kilometers. Once you cross the bridge, the roads are pretty bad and it is an uphill climb.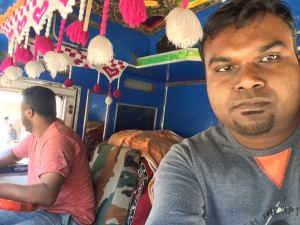 All along the road, I could find army camps after another. It seems like each town is in fact an army area. The roads go up and then down as we pass through different mountain terrains. As we were nearing the final ghat section to Bomdila, we were stopped by a routine road transport checking. And as surprising as it may seem, the ASTC driver did not have all the papers for his vehicle! We were now stuck. As it was taking quite a while, some of the passengers in our vehicle who had to get down before Bomdila, made other arrangements by calling their friends/ relatives. Since I didn't have any such option, I waited. It was almost an hour since we were stopped. I could see that there were many trucks passing this route and even though they too were checked for the papers, they were let go as they had all of the permits. As one of the truck driver was getting back to his vehicle, I asked him if I could hop on to his truck and get to Bomdila. And to my surprise, he agreed!
Hitchhiking was something I wanted to try in a long time. And thanks to this, I got that opportunity. I was excited. There was quite a lot of space inside the truck's front section. We moved on. Sitting so high up in a truck is definitely an experience! Though we were quite slow compared to other vehicles, the ghat section was special. I really admired how he drove that truck through the tight curves in those narrow roads. I understood that he was actually traveling to Tawang too. He was planning to stop at a town named Dirang beyond Bomdila and then start for Tawang the next day. Honestly, I actually considered joining him even till Tawang! But since I knew the journey time will most likely double and the fact that I have anyways experienced the truck ride, I decided against it.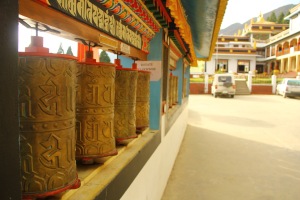 I got down from the truck near the taxi stand in Bomdila. I found a hotel nearby to stay for the night. Before I started exploring the place, I booked my ticket for the next day's morning journey to Tawang at the taxi counter. Since I was hungry, I decided to have my lunch first. After having some momos, I moved on. I wanted to visit the Bomdila monastery. Through google maps, I could find that it was more than a 2km walk. But what the maps didn't tell me was that it was all uphill! After walking uphill for quite some time, I reached the Bomdila monastery. It was indeed quite beautiful. I clicked a few pictures and then started by way back.
Since the sun sets quite early in this part of India, by around 4:30pm, it was all dark and since I was also quite tired, I decided to stay in my room and rest for a while before the long journey that was ahead of me.
berT
16.11.2016
Location: Bomdila, India

Are you from India?
I have created an algorithm that can predict the airfare movements in India. It also predicts and alerts you of any approaching airfare offer. Do check it out! http://unfare.in