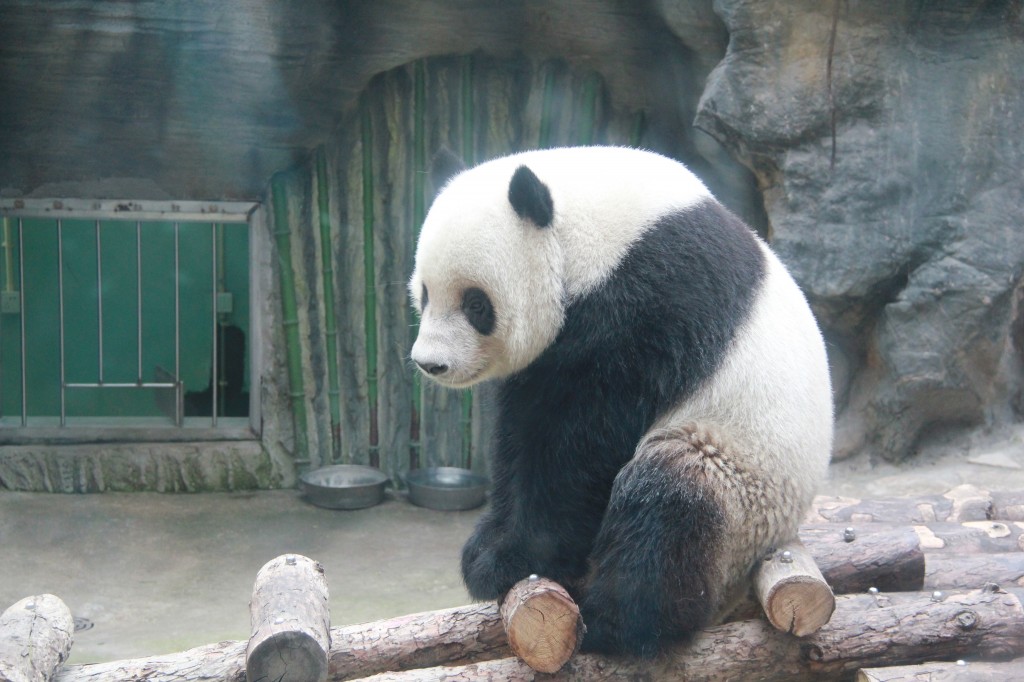 After the tiring day yesterday, we woke up late and decided to head out to explore the city. Looking out through the hotel room window, we realized that it would be a rainy day here in Beijing. So we decided to explore the city on our own today. Given the weather, we decide do first head out to the Beijing zoo to see the Giant Panda which was on our must do things in Beijing. After a bit of enquiry on the same at the hotel reception, who also gave us the Beijing subway map, we moved out.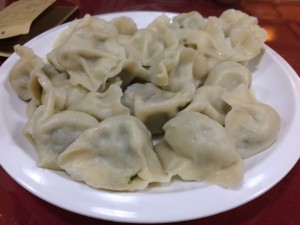 It was close to noon when we came out of our hotel and we were a bit hungry. Walking a bit from our hotel, we could find a local restaurant. We decided to step in. Once we settled in, we saw that we were in a bit of situation as the menu was in Chinese and the Google Translate app's picture reading feature was not available in China! Thankfully, there were a few photographs of food items in the hotel and we just pointed to a plate of Momos (dumplings) and she said ok to that. We also wanted to know how many pieces would be there in a plate of dumplings. So we wrote the same in the translator app and showed it to her. She understood what we were asking but could not reply back. So she went running back to the kitchen and took out her own translator app! She asked us which country we were from. But when she selected India, it was translating Chinese to Hindi. And the Hindi of dumpling wasn't something we could understand. So we just asked her to translate to English itself. Honestly, we were amazed at her enthusiasm to help even though there was a clear language barrier.
Finally, our plate of Momos arrived and we had them hungrily. It was quite tasty. We also had some fruit juice and then headed out to he nearest subway station. As in any modern international subway systems, the Beijing subway system also had clear markings (in English also). We took a subway smart card, once again with the help of the Google Translate app, and then boarded the subway Line 4 to Beijing zoo.
The Beijing subway system is pretty extensive and cheap. For a person who doesn't understand Chinese, this is probably the best way to move around the city. We got down at the Beijing zoo station but since there were many exits, we were confused. However, each station has a map of the exits as well. This will help you identify which exit to take for your destination. Given that this map is in Chinese, we had to do a bit of guess work to figure out the correct exit. Altogether, we felt as if we were playing a "treasure hunt"!
We went to the zoo entrance to buy couple of tickets. Remember that the Panda enclosure has a separate ticket compared to the regular zoo. So make sure that you get the right ticket here itself. Even in case you don't, you can always take a separate ticket near the Panda enclosure itself.
We directly proceeded to the Panda enclosure and there were 3 Pandas, all sleeping in the enclosure. Its so funny to see the way they sleep and it will surely remind you of Po from the movie Kung Fu Panda. Suddenly one of the Pandas woke up from sleep and we were able to take quite a few photographs. And since it was a rainy day, the zoo was not crowded at all. I have read in various forums that it gets pretty crowded during weekends and holidays, especially the Panda enclosure.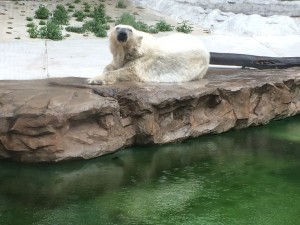 After seeing the Panda, we also saw a sign board which caught my interest. That was the Polar bear enclosure. This was a temperature controlled enclosure with aquarium like section too were the Polar bear can swim. For me, seeing these two animals for the very first time was worth the visit to the Beijing zoo. Since we weren't too keen on seeing other zoo animals, we came out of the zoo and decided to visit the Summer Palace next.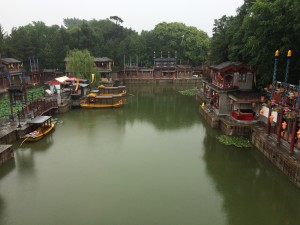 We again took the subway to Beigonmen station on Line 4 to get to the Summer Palace. It was still raining, however, never heavily. We got down the subway and walked towards the summer palace exit. We took couple of tickets for the Summer Palace and walked into it. But honestly, we didn't like it much. Not that it was bad but nothing extraordinary. And to add to that, we were very tired. So we decided to head back to our hotel and take some rest.
berT & Sarah
22.06.2017
Location: Beijing, China

Are you from India?
I have created an algorithm that can predict the airfare movements in India. It also predicts and alerts you of any approaching airfare offer. Do check it out! http://unfare.in