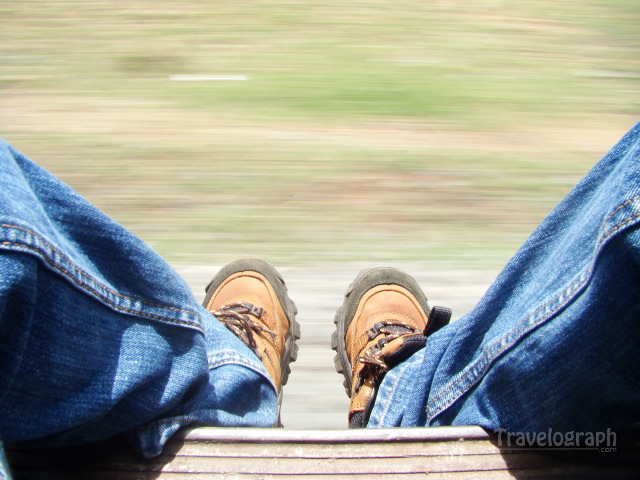 Often in our busy life we think of taking a break and going on a holiday. But when it comes to deciding on where to go, we get confused. India, being a very large country does not have a "best time of the year to visit" for all of its holiday destinations. In this article I will put forth some of the great holiday destinations in India for each month of the year.
January:
This is the coldest month in India and so, the weather will be perfect for a winter holiday in Auli, Uttarakhand. In Auli, one can enjoy skiing along the snowy slopes and enjoy the beautiful Himalayan mountain ranges around. And yeah, don't forget to get in here by the cable car! But be aware that temperatures can even drop up to 8 degrees below freezing and so one must be prepared to cope up with the cold. Nearest airport is Dehradun (273km) and railhead is Haridwar (299km).
February:
Andaman and Nicobar islands can be a very good holiday destination in India in the month of February. This group of islands is situated to the east of peninsular India. While Nicobar islands are out of bounds for all ordinary tourists, Andaman islands offer an amazing holiday experience with amazing beaches all around. Some beaches in here are uninhabited and tourists do camp in here with the island all for themselves! Non-Indians require special restricted area permit to be on this island which is available on your arrival at the Port Blair airport. Travel to this island can be by ship (3days) or by flight to Port Blair.
March:
India's north-east are often ignored as a holiday destination by the general Indian population. But they offer an amazing holiday experience. The great places to be in this part of the country are the Kaziranga National Park, Tawang, Cherrapunjee, to name a few. The major airports in this area are Kolkata and Guwahati. Apart from these, there are other smaller airports in Bagdogra, Dibrugarh, etc. The region is also connected by the Indian Railways.
April:
April is a summer month in India and hence it makes sense to holiday in one of the many hill stations in the country. Known as "the queen of the hills" is Darjeeling, situated in the east of India. On a holiday in Darjeeling, one should take the Darjeeling hill train starting from New Jalpaiguri, watch the sunrise from Tiger hills, simply sip a hot, steaming cup of the famous Darjeeling tea in the cool atmosphere of Darjeeling. You may also travel a couple of hours north to Gangtok for white water rafting and other adventures. Nearest airport is Bagdogra (90kms) and the nearest railhead is New Jalpaiguri from where the hill train to Darjeeling starts.
May:
When the summer is at its peak, reach for higher hill stations to beat the heat. That is why Manali in Himachal is a good holiday option in the month of May. When in Manali, take a trip to the Rohtang Pass, shop for dry fruits, shawls and handicrafts, and rest in one of those hotel rooms facing the tall snow capped mountains around. Also check out the beautiful Beas river in Kullu. The nearest railhead to Manali is Ambala Cantt (200km). Easier option will be to take an overnight bus from Delhi (14hrs, 550Kms).
June:
Kashmir is revered as "the paradise on earth" and is situated in the North of India. On a holiday to Kashmir, you should try the shikara (small boat) ride in the Dal lake in Srinagar, check out the fruit market and don't forget to stay in a houseboat. Apart from Srinagar, one can also visit the popular destinations around in Gulmarg and the picturesque Sonamarg. There is a domestic airport in Srinagar and Jammu. The nearest railhead is Jammu Tawi from where Srinagar is a 6-7hr drive on road.
Bonus:
We have also developed an app that can predict the airfares in India. So if you are looking to find the best airfare deals, do check out our app at http://unfare.in
July:
July is the peak season of monsoon in most part of India. However, up in the North, there exists a beautiful pristine holiday destination in Ladakh. Ladakh is a high altitude desert surrounded by very tall mountains and passes. Because of the difficulty to reach this area, you will find only a few tourists enjoying the beautiful mountains, high altitude lakes and the Buddhist monasteries around. Indians as well as non-Indians require special inner-line permits to visit any place around ladakh. There is a domestic airport in Leh which has regular flights to and from Delhi, Jammu & Srinagar. Ladakh is also reachable by road from Srinagar (434km) and from Manali (474km) each taking around 19-20hrs along mountain roads.
August:
With the monsoon still battering most of India and the weather getting cooler, it's time for a holiday to the drier regions of the country. And hence, it's time for a holiday in Rajasthan to bring in the royalty to your holiday calendar. Pamper yourself in one of those exotic palaces (now turned hotels) in Udaipur, Jaipur and Jaisalmer. Take a ride on the camel back and enjoy the typical Rajasthani village lifestyle and cuisine in Choki Dhani. But be advised, that the temperatures here may still be high during daytime. Jaipur has an international airport and there are also domestic airports in Jodhpur, Udaipur, Jaisalmer, Bikaner, Kota. Rajasthan is well connected by the Indian railways.
September:
Now that monsoons are on its retreat, it's time to enjoy the greenery that it brought. And when you talk of greenery, there cannot be a better place to be in India than Kerala, also called the "God's own country". Take a trip to the hills in Munnar, Wagamon, enjoy an elephant safari in the Periyar forest. Stay in a houseboat in the backwaters in Alleppy and enjoy a traditional Ayurvedic massage in Kumarakom. Note that this is also the time of the harvest festival, Onam in Kerala and a holiday is incomplete without having the typical "Sadhya" (vegetarian meal). Note that of late, the monsoons extend and this month may not be ideal if you are planning to visit the beaches in Kerala. A holiday in Kerala will surely be a special one with your loved ones. There are three major airports in Kerala; Cochin, Trivandrum and Calicut. The state is also well connected by railways.
October:
South of Konkan near the west coast of India, there is a beautiful hill station called Coorg. Known for its coffee plantations, Coorg is an excellent place to spend a holiday with your family. There are many things you can do while on a holiday in Coorg. You can check out the many waterfalls around, visit the Tibetan settlement in Kushalnagar, stay in one of those beautiful resorts or homestays, etc. Nearest airport would be Mangalore (136km). Being a hill station, you need to depend on road transport to reach here.
November:
With the weather getting a lot cooler, it is time to spend some time in the beach. And when it comes to beaches, there is no other place as famous in India for beaches as Goa. Check out the numerous beaches around and also the beautiful churches here. For the adventure enthusiast, try one of the many adventure sports in the popular beaches. Enjoy a sumptuous dinner in one of those sea-side restaurants, not to forget the wonderful nightlife here. It must also be noted that Goa can be very crowded during season. So if you are looking forward to a calm holiday, head further south to the Kudle or Om beach in Gokarna(150km). Goa has a well connected airport and is also connected by the Indian railways.
December:
With the temperatures getting down and the rains dying out in India, Lakshadweep can be a very good holiday destination for this month. The place is a cluster of tiny islands and atolls situated to the west of peninsular India. Once in Lakshadweep, you can do the island hopping, explore the beautiful marine life and even learn a course in scuba diving. Whether you are an Indian or not, you need to get a special permit to visit these islands. So the easiest option will be to book as a package tour. You may choose to go either by ship or by flight to Agatti.
Comments are most welcome!! And if you're asking for a holiday suggestion, don't forget to mention your current location!!
If you want to plan a trip to South East Asia, check out my post on the same here: Countries to travel in South East Asia

Are you from India?
I have created an algorithm that can predict the airfare movements in India. It also predicts and alerts you of any approaching airfare offer. Do check it out! http://unfare.in